After 65 days of hunger strike, Abu Atwan will be released from Israeli jails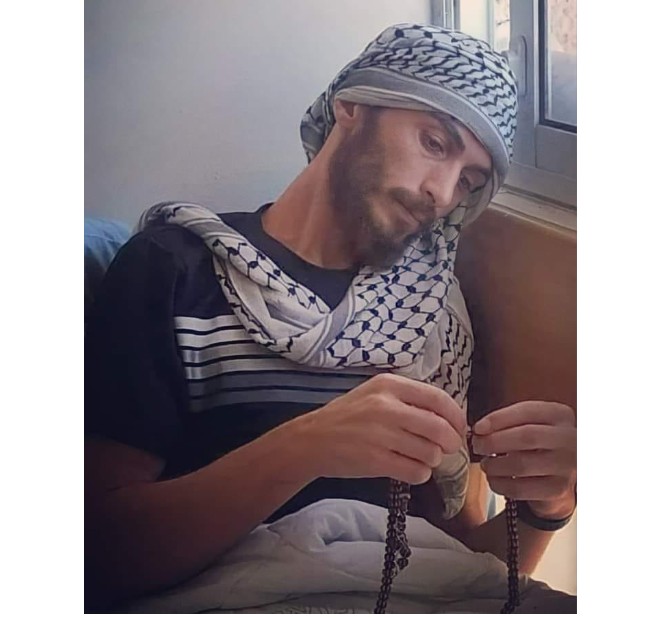 Occupied Palestine – Israeli occupation authorities will release the Palestinian prisoner Al-Ghadanfar Abu Atwan, who entered today the 65th day of his hunger strike in protest against his administrative detention without charge or trial by Israeli occupation.
Abu Atwan's sister has said that her brother will be released in the few coming hours from the Israeli jails after 65 days of hunger and water strike.
Abu Atwan's family was celebrating his victory with him in the hospital in the past hours.
After fighting by his empty stomach for his freedom for 65 days in a row, he achieved victory over IOF. Al-Ghadanfar Abu Atwan will be released from the Israeli jails.
His family celebrates the victory with him.
Freedom for all the Palestinian prisoners.#FreePalestine pic.twitter.com/DQvNqwzquR

— Quds News Network (@QudsNen) July 8, 2021
On Sunday, Abu Atwan announced that he would now stop drinking water in protest against Israel's ignoring of his demands.
28-year-old Abu Atwan, from Dora in occupied Hebron, began his strike on 5 May and has refused all forms of food or supplements since.
Due to the deterioration in his health, he has been admitted to the Kaplan Medical Centre, which is in the Israeli prison where he was being detained. However, the Israeli occupation authorities continue to hold him and refuse to release him.
Holding Abu Atwan in the hospital inside its prisons aims at protecting the Israeli Shin Bet and Prison Service from any accountability if anything happened to Abu Atwan, while, at the same time, detain him inside an Israeli hospital.
Israeli occupation authorities also rejected to move him to a Palestinian hospital.
Abu Atwan's health has been seriously deteriorating as doctors told him he will not survive without water or food as his body is shutting down.