Al-Quds Day campaign begins in Lahore by PLF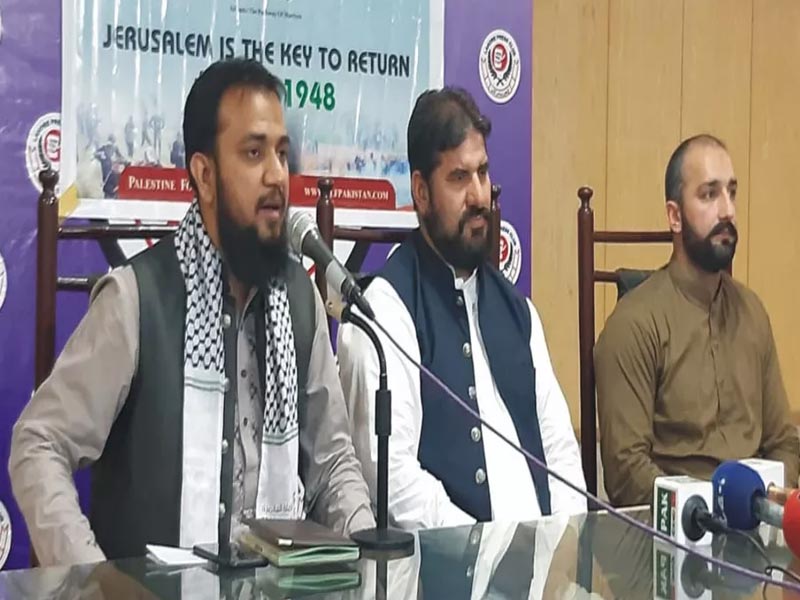 Lahore (PNIC) Palestine Foundation Pakistan (PLF) Lahore Chapter announces Quds Day campaign with following SOPs of COVID19 in Lahore and Punjab province of Pakistan. Addressing a press conference organized by Palestine Foundation Pakistan Lahore Chapter, prominent leaders Mazhar Jilani, Nazir Khan and Usman Noorani said that they support the global struggle for the restoration of the Jerusalem.
They appealed to the citizens of Lahore to hoist Palestinian flags from the roofs and windows of their houses while celebrating Goodbye Friday.
They said that due to the outbreak of Corona in the country, it is not possible to hold public gatherings, but the issue of Palestine cannot be left alone and the oppressed Palestinians cannot be left alone.
PLF leaders stated that, on the one hand, the Palestinians have been suffering from the corona virus called Israel since the century long period, and today the world is facing another new corona virus, but at such a time, the Palestinian people are facing a double virus which is called Israel as covid1948.
The leaders said that a full-fledged social media campaign in support of Palestine would be launched in Lahore on the occasion of Al-Quds Day, on the last Friday of Ramadan, people should celebrate Al-Quds Day in their homes and raise Palestinian flags to express s their full support and solidarity with the cause of Palestine and liberation of Palestine and Jerusalem.