Andre Carson: FBI's opening investigation into Shireen Abu Akleh's killing is step in right direction towards justice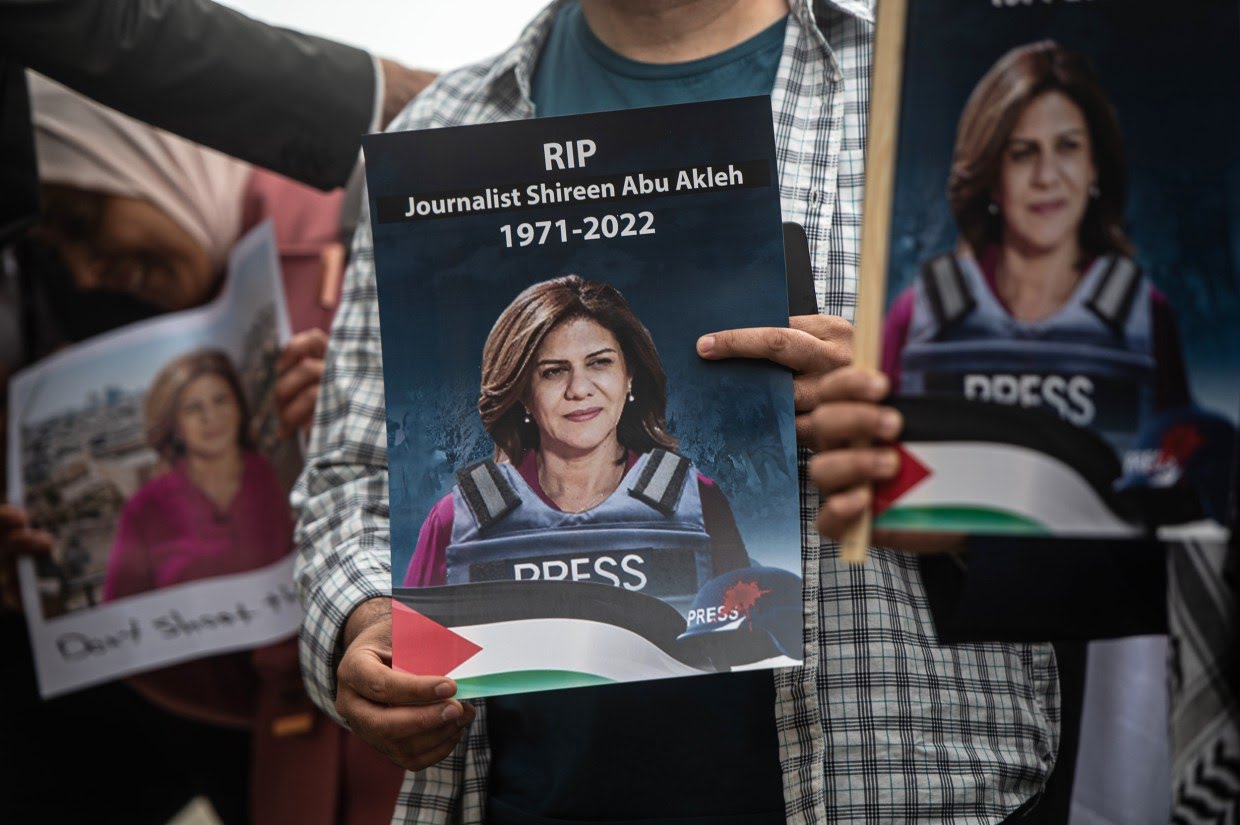 US Congressman Andre Carson has applauded the FBI opening an investigation into the killing of Palestinian-American journalist Shireen Abu Akleh, describing the step as "the right direction towards justice and accountability."
Despite wearing a protective helmet and blue bulletproof vest clearly marked as "PRESS," the 51-year-old veteran journalist was shot and killed by Israeli forces in the head while she was covering an Israeli military raid into the Jenin refugee camp on May 11, sparking international outrage and calls for accountability for attacks on journalists.
There were several reports by Israeli and US media outlets on Monday that the U.S. Justice Department (DOJ) recently informed Israeli occupation authorities that the FBI has opened an investigation into the killing of the veteran journalist.
The FBI investigation could lead to a U.S. request to investigate the Israeli soldiers who were involved in the operation — a request 'Israel' would almost certainly reject, according to Axios.
Israeli War Minister Benny Gantz called the FBI decision "a grave mistake" and said 'Israel' will refuse to cooperate.
"The IDF conducted an independent and professional investigation. I have made it clear to the U.S. government that we won't cooperate with any external investigation and won't allow any interference in Israel's internal affairs," he added in a tweet on Monday.
In July, Rep. Andre Carson (D-IN) announced that he would introduce legislation that would require an FBI report on the journalist's killing. That same month members of Abu Akleh's family met with Blinken in Washington and reiterated their demand for an investigation.
In a Tuesday tweet, Carson wrote, "If these reports are correct, this is a step in the right direction towards justice and accountability."
"I'm proud to have introduced the #JusticeForShireen Act, requiring a US investigation to provide answers into the killing of
American citizen, Shireen Abu Akleh."
The US administration's decision has come after facing a great pressure by dozens of congressional Democrats and Abu Akleh's family to do more to ensure accountability.
More than 50 Democratic senators signed a letter in May calling for an independent FBI investigation.
Spearheaded by Democratic Congressmen Andre Carson and Luis Correa, the letter said, "As Members of Congress, we are deeply concerned by the death of Ms. Abu Akleh. Journalists worldwide must be protected at all costs."
"We request the State Department and the Federal Bureau of Investigation (FBI) launch an investigation into Ms. Abu Akleh's death."
"We also request the US Department of State determines whether any US laws protecting Ms. Abu Akleh, an American citizen, were violated."
In early July, the US Department of State said that independent investigators could "not reach a definitive conclusion" regarding the origin of the bullet that killed Al Jazeera veteran journalist, but said Israeli gunfire was "likely responsible" for her death.
"Ballistic experts determined the bullet was badly damaged, which prevented a clear conclusion," the United States government said in a statement.
Multiple witnesses said that Israeli forces killed the veteran journalist. Reports by the investigative group Bellingcat, The Associated Press, CNN, The Washington Post and The New York Times have also come to the same conclusion.
On June 24, the UN's OHCHR also announced that information it had gathered showed that the bullets that killed Abu Akleh were fired by Israeli forces and "not from indiscriminate firing by armed Palestinians."
A probe by the Palestinian Authority found that Abu Akleh was deliberately shot by Israeli forces.