Angry crowd takes part in funeral of 3 Palestinians assassinated by Israeli forces in Jenin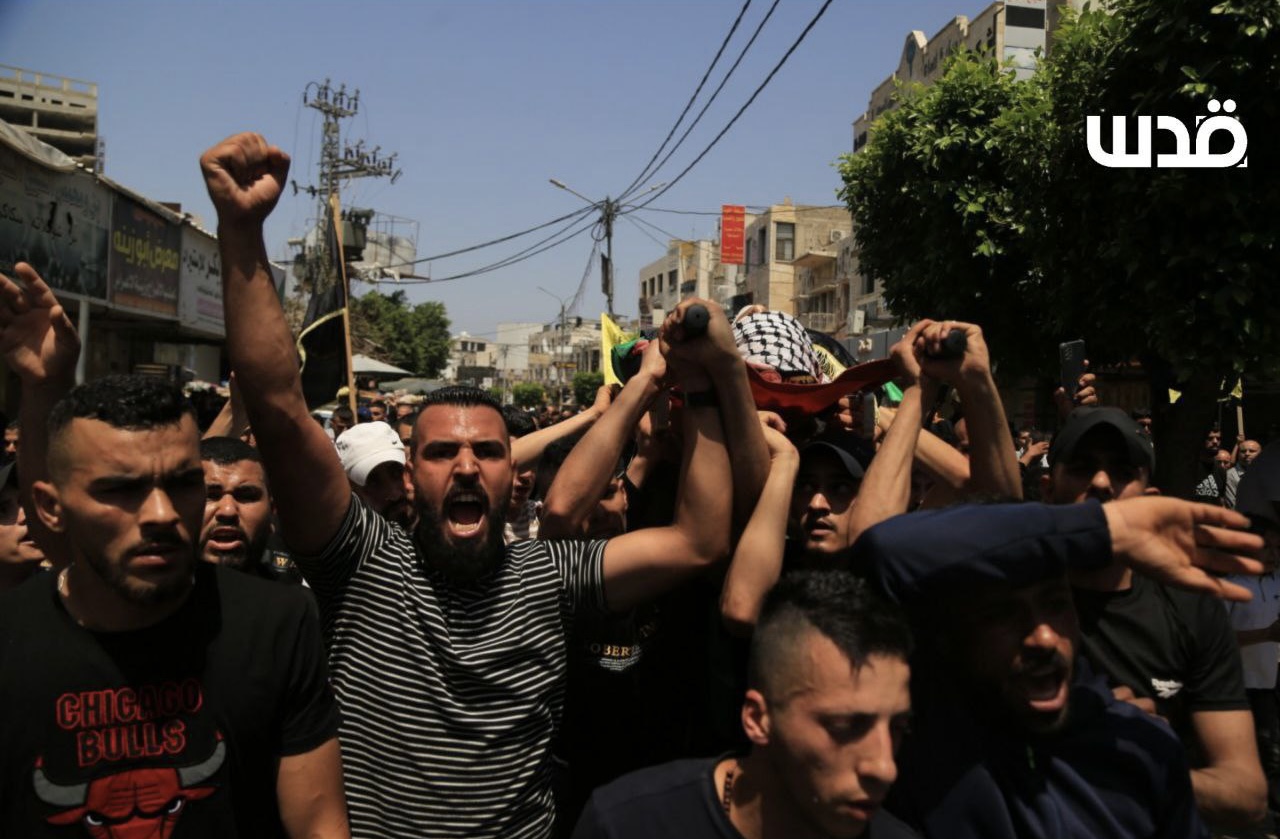 Hundreds of Palestinians took part today in the funeral procession of the three Palestinian youths who were assassinated by Israeli forces during a military operation in the eastern neighbourhood of the Jenin refugee camp earlier on Friday.




Yousef Salah, 23, Bara Lahlouh, 24, and Laith Abu Srour, 24, all from Jenin, were assassinated in the early morning hours of Friday by Israeli occupation forces.

Local sources reported that about 30 Israeli military vehicles raided Jenin at 2am local time, surrounded a vehicle in al-Marah area in the east of the city, and opened heavy fire at the three youths sitting inside.

Sources also reported that the three youths opened fire at the forces in response to the military raid, and the forces responded by showering the car which the youths were sitting in with tens of shots, killing them in cold blood.




The Palestinian Ministry of Health confirmed that eight more people were moderately injured during the same raid.

The West Bank city of Jenin has been the centre of Israeli aggressions and military operations since the few past months, as 26 Palestinians have been killed by Israeli forces since the start of this year in Jenin alone, including Al Jazeera's veteran journalist Shireen Abu Akleh, according to the Palestinian Health Ministry.