Angry crowd takes part in funeral of Palestinian youth killed by Israeli forces in Qalqilya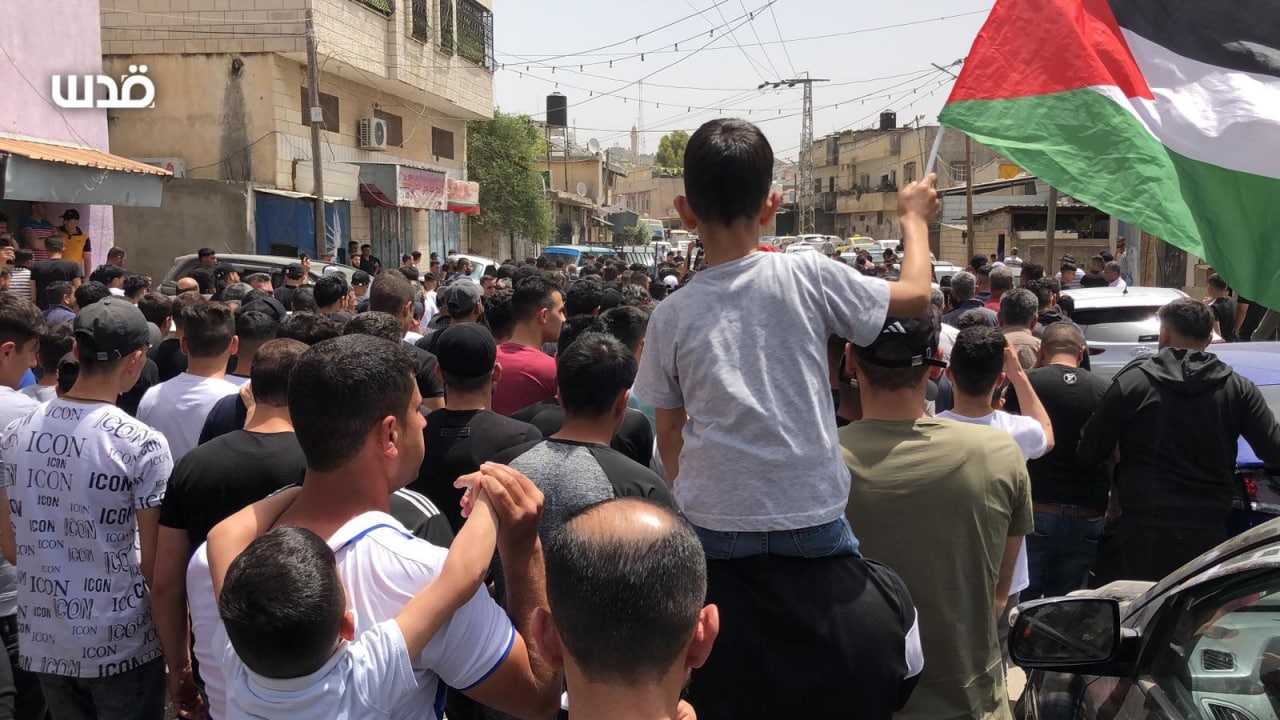 Qalqilya – Hundreds of Palestinian mourners participated today in the funeral procession of Yehia Adwan who was shot and killed by Israeli forces earlier on Saturday in the occupied West Bank.
At dawn on Saturday, the Israeli occupation forces raided the town of Azzun, east of Qalqilya. Confrontations erupted between Palestinian youths and the Israeli forces.
The Israeli forces shot the 27-year-old Yehia Ali Adwan with a live bullet in the heart in his hometown of Azzun. Shortly after, he was announced dead after being hospitalized.
The Palestinian Prisoner's Society (PPS) confirmed that Adwan was an ex-detainee in Israeli occupation prisons and he was arrested several times, the last was in 2021.