Anti-Israel pla cards holds by people during Pakistan vs England cricket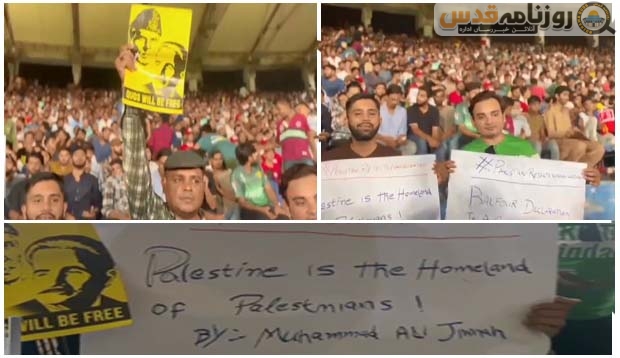 Karachi: Anti-Israel pla cards holds by the people during the cricket game of Pakistan vs England at National Stadium karachi.
People of Pakistan became the voice of the Palestinian brothers as taking opportunity of cricket play between Pakistan vs England on 25 September 2022.
During the Pakistan and England cricket play many Placards were placed in support of the Palestinians at the National Stadium in Karachi.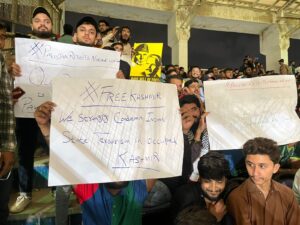 The Balfour, former British Foreign Minister's anti-Palestinian declaration Balfour Deckartion on placards was declared as the biggest injustice in the world against Palestine.
Palestine is the homeland of Palestinians, There were also placards present by the people.
Muhammad Ali Jinnah's sayings, Israel is an illegitimate child of west were also written on the placard.