AOC: Israeli forces killed Shireen Abu Aqleh with US funding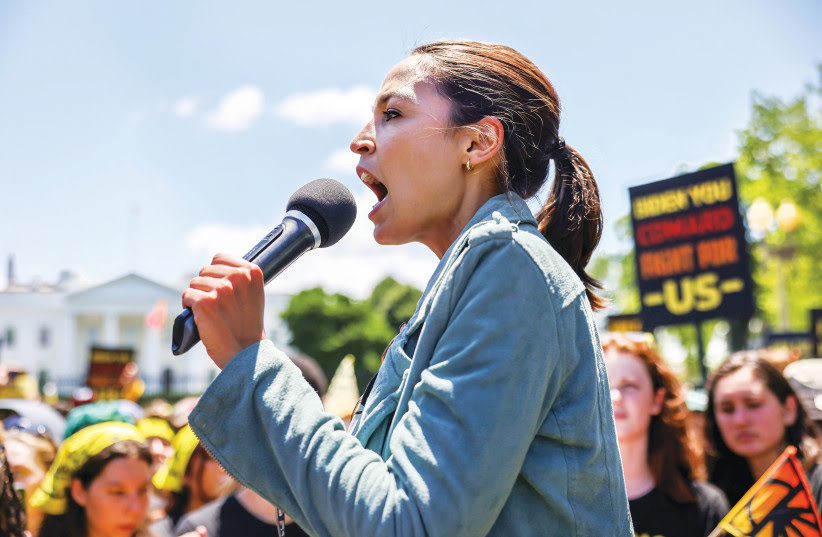 Washington – The Israeli forces killed Al Jazeera journalist Shireen Abu Aqleh with US funding, US Congresswoman Alexandria Ocasio-Cortez said in an early Friday morning Instagram video.
"I think it's really important for us to have eyes on what happened with Shireen Abu Aqleh in Palestine, she was killed by Israeli forces — A venerated journalist, a US citizen," said Ocasio-Cortez.
"We can't allow this stuff to be happening with our resources."
"Our tax dollars are a part of this…we can't even get healthcare in the US, and we're funding this," she continued. "There has to be some sort of line that we draw."
According to the Qatar-based news channel, Al Jazeera, and the Palestinian Health Ministry, Shireen Abu Aqleh was shot in the face by a single bullet fired by Israeli forces while she was covering an Israeli military raid into the Jenin refugee camp despite wearing a press vest, earlier on Wednesday. She was rushed to Ibn Sina hospital in critical condition and was announced dead soon afterwards.
Several US lawmakers have already condemned Israel's killing of Abu Aqleh and called for a probe into the incident.
"Shocking to learn that Al Jazeera reporter Shireen Abu Akleh, a 51-year old U.S. citizen, was shot in the face and killed while reporting in the occupied West Bank," Congresswoman Betty McCollum wrote on Twitter. "This must be condemned and investigated, and there must be accountability."
Congressman Mark Pocan also called Israel's killing of Abu Aqleh "shameful".
"She was killed by the Israeli military, after making her presence as a journalist clearly known. We provide Israel with $3.8 billion in military aid annually with no restrictions. What will it take for accountability for these human rights violations?" tweeted Congresswoman Ilhan Omar.
"When will the world and those who stand by Apartheid Israel that continues to murder, torture and commit war crimes finally say: "Enough"? Shireen Abu Akleh was murdered by a government that receives unconditional funding by our country with zero accountability," wrote Rashida Tlaib on Twitter.
On the House floor, last Wednesday, Tlaib also held a moment of silence to honor Abu Aqleh. "People woke up to the killing Shireen Abu Akleh and I would like to do a moment of silence [over this] this shocking news, a journalist of over twenty years, a Palestinian-American killed," said Tlaib while visibly holding back tears.
Nancy Pelosi, the Speaker of the House, also tweeted, "The killing of American journalist Shireen Abu Akleh is an horrific tragedy. A thorough, objective investigation is needed now."
Ocasio-Cortez also noted in the Instagram video that "an entire media building bombed last year — That can't be happening without our consent," referring to the al-Jalaa building that housed Associated Pres and Al Jazeera and that the Israeli Occupation Forces bombed during May 2021's Operation Guardian of the Walls.
The congresswoman rejected the common refrain of critics that the discussion of 'Israel' was subject to double standards and undue focus, saying that US funding made such criticism relevant.
Ocasio-Cortez said that believing Palestinians are "human beings with human rights" is being called antisemitic, which she said was an affront to actual antisemitism such as the recent wave of hate crimes against Jews in New York.
Ocasio-Cortez added that discussing the topic had become forbidden, and that "Some people's basic human rights are too politically controversial."
"That doesn't mean that you don't believe in Israeli people being safe, but I mean we can't believe in Palestinians being safe too?" said Ocasio-Cortez.