Application filed with Police to book US Consul General for Quds Day rally blast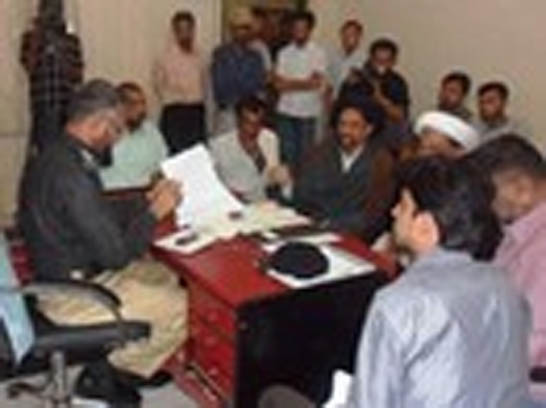 Sindh Police have received an application that seeks registration of First Information Report (FIR) of bomb blast at Quds Day rally
held by the Imamia Students Organisation (ISO) here on late Wednesday. The complainant approached Gulshan-e-Iqbal police to nominate the Consul General of the United States of America Michael Dodman and seven alleged militants of the outlawed organisations, namely Shabbir, Mazharullah, Hafeez, Sanaullah, Asif alias Pathan, Shaukat and Rasheed.
The police was asked to book the culprits under section of the anti-terrorism act. The complainant further informed police in the application that these militants carried out the attack on the behest of the US consul general in Karachi. Police officials said that they have received the application from Nawaz who is relative of one the three deceased persons, namely Imtiaz Ali who later succumbed to his injuries on the same day of the blast. DSP Altaf Hussain said that they have sent the application to the legal advisory department of the Sindh police for the opinion as it is a high profile case while further investigation was underway.
It is pertinent to mention here that three persons were martyred and over a dozen others injured when a powerful bomb blast occurred near Safari Park in Gulshan-e-Iqbal on main University Road on last Friday of Ramzan. The huge blast targeted the passenger bus carrying the activists of Imamia Students Organization to Youm-e-Quds rally organised by the ISO. The bus was coming from Karachi University and going towards the M.A. Jinnah road to join the central procession.