As punitive measure, 'Israel' blows up family houses of two Palestinian detainees in Salfit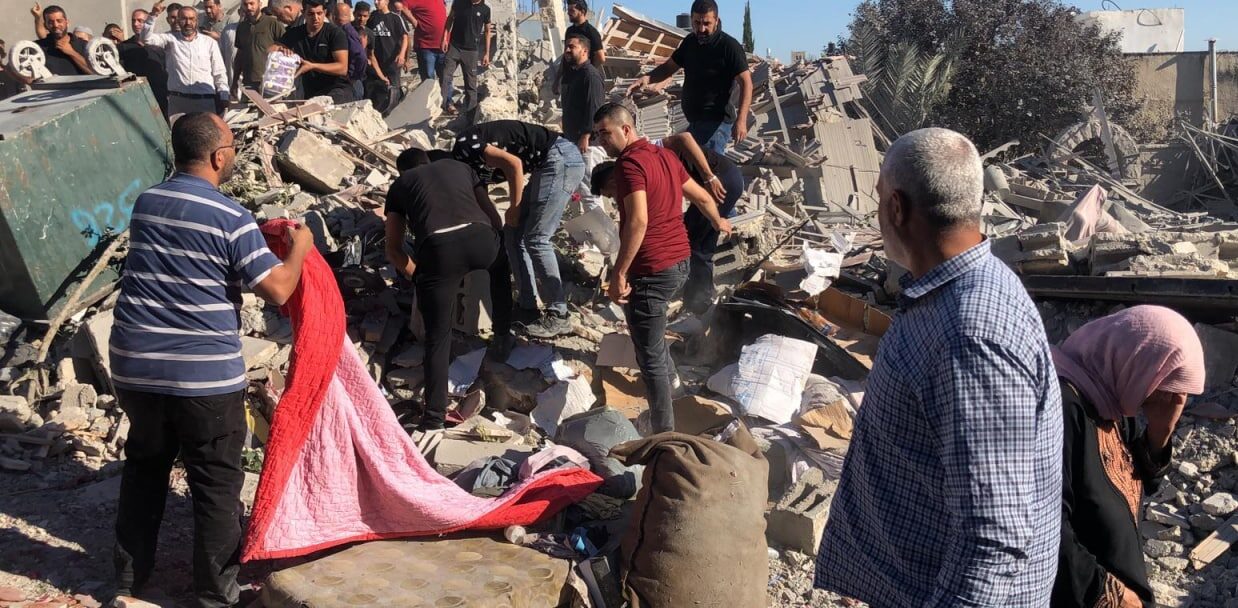 Salfit – Israeli occupation forces blew up early Tuesday morning family houses of two Palestinian detainees, accused in carrying out alleged Ariel operation, in the town of Qarawat Bani Hassan, north of the occupied West Bank.
Local sources reported that a large number of Israeli occupation soldiers accompanied with bulldozers raided the town of Qarawat Bani Hassan, west of Salfit, last night, cordoned off the family houses of Yahya Marie and Yousef Assi and forced all their residents and neighbors to leave the area.
According to the sources and footage later published, Marie's house was blown up by explosives, while Assi's was knocked down by military bulldozers in the all-night operation.
Yahya Marie, 19, and Yousef Assi, 20, were allegedly accused of carrying out the Ariel operation that took place on April 29 and resulted in the killing of an Israeli Ariel settlement guard near the entrance of the illegal settlement of Ariel. Both Marie and Assi were arrested by Israeli forces on April 30 and have been held in Israeli jails since that time.
Today's demolitions were conducted after Assi and Marie were charged last month with causing the alleged death of the Israeli settler, and Israel's High Court rejected appeals on behalf of their families.
The Israeli occupation state has used house demolition as a collective punitive measure against the families of Palestinians, who carry out resistance operations.
Hundreds of houses have been demolished within this policy since 1967, leaving thousands of Palestinians homeless despite they had done no wrong and were not suspected of any wrongdoing.
This policy constitutes collective punishment, which is prohibited and violates binding provisions of international law: in the Geneva Convention ("No protected person may be punished for an offence he or she has not personally committed. Collective penalties and likewise all measures of intimidation or of terrorism are prohibited. Pillage is prohibited. Reprisals against protected persons and their property are prohibited").