As punitive measure, 'Israel' blows up house of Palestinian martyr near Ramallah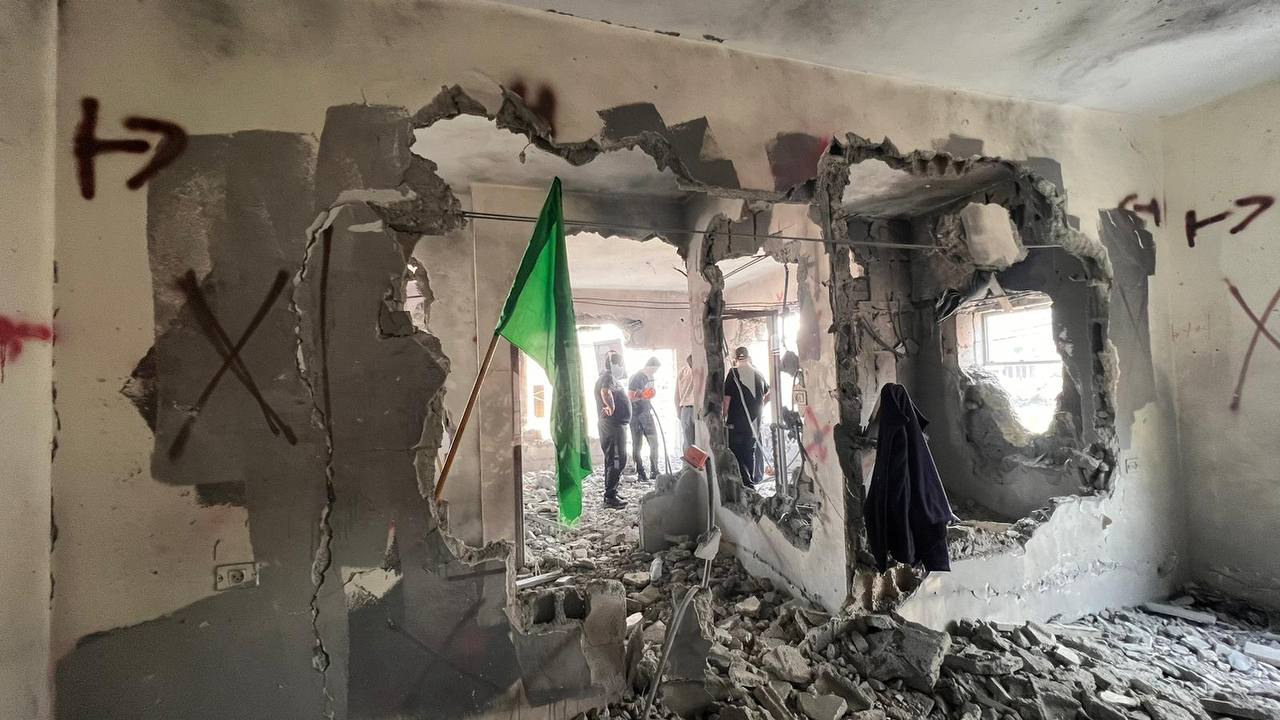 Israeli occupation forces on Tuesday morning blew up the family house of a Palestinian martyr in Ni'lin town, west of the occupied West Bank city of Ramallah, as a punitive measure as he was accused of carrying out a March shooting operation in Tel Aviv.
Local sources reported large numbers of Israeli occupation forces, late last night, raided the town of Ni'lin and surrounded the family house of 23-year-old Palestinian martyr Moataz Khawaja, where 5 members of his family live, for more than four hours.
The forces then forced his family members to leave the house before blowing it up and turning it into rubble.
Khawaja was fatally shot on March 9 by Israeli occupation forces after allegedly carrying out a shooting operation on Dizengoff Street in Tel Aviv, resulting in injuring five Israeli settlers. The operation came hours after Israeli forces killed three Palestinians near the West Bank city of Jenin earlier in the day.
The Israeli occupation state has used house demolition as a collective punitive measure against the families of Palestinians, who carry out resistance operations.
Hundreds of houses have been demolished within this policy since 1967, leaving thousands of Palestinians homeless despite they had done no wrong and were not suspected of any wrongdoing.
This policy constitutes collective punishment, which is prohibited and violates binding provisions of international law: in the Geneva Convention ("No protected person may be punished for an offense he or she has not personally committed. Collective penalties and likewise all measures of intimidation or terrorism are prohibited. Pillage is prohibited. Reprisals against protected persons and their property are prohibited").