At least 49 Palestinians wounded during Israeli crackdown on celebration of Prophet Muhammad Birthday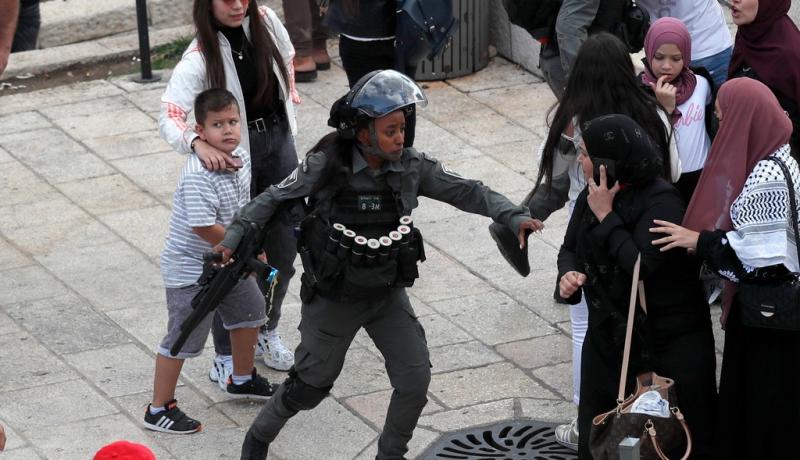 Occupied Jerusalem – Israeli forces on Tuesday arrested at least 49 citizens and wounded at least 11 others during violent repression of peaceful gatherings celebrating the birth of the Prophet Muhammad (PBHU).
Lawyer Naser Oudeh said that among those arrested, there are 15 children between the ages of 13 and 15.
Local sources said Israeli forces cracked down on citizens in the Bab Al Amoud courtyard in occupied Jerusalem. They also attacked citizens in Al Misrarah neighborhood and Sultan Suleiman street in the occupied Palestinian capital.
Local sources said Israeli forces used skunk water against those celebrating the Muslim holiday.
In the same context, the Red Crescent said that its crews have dealt with five injuries with sound bombs and beating, two of which were taken to hospitals.
Hundreds of citizens have started since the early morning of Tuesday to flock towards Al Aqsa mosque to celebrate the birthday of the prophet Muhammad (PBUH). Israeli forces deployed across the city, attempting to prevent the celebrations.