Balfour Declaration was greatest betrayal with the Palestinians. Major (retd) Qamar, Matloob Awan Qadri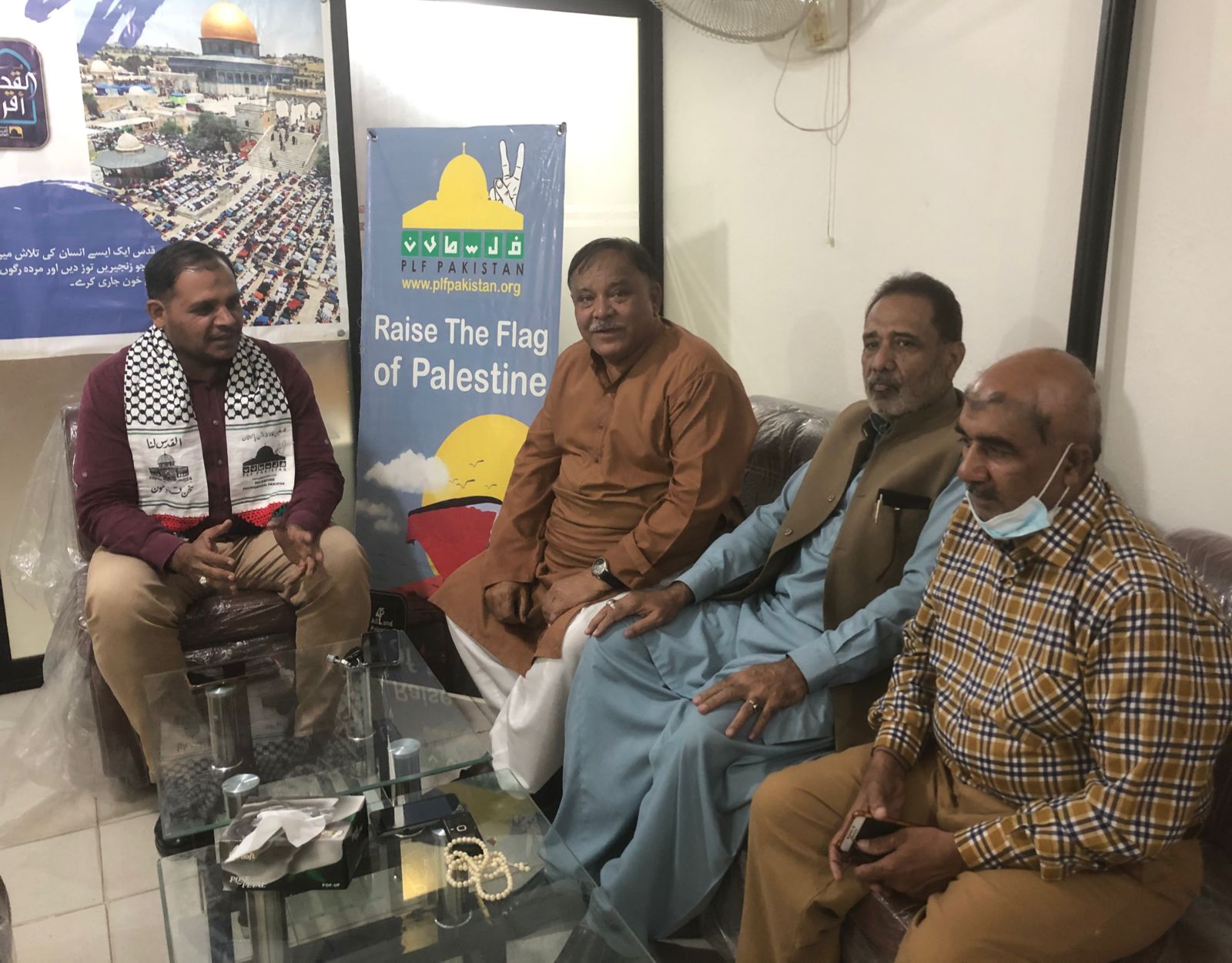 KARACHI: Former Sindh Assembly member Major (retd) Qamar Abbas and All Pakistan Sunni Tehreek chief Matloob Awan Qadri have said that November 2nd is a dark day in history on which the biggest betrayal with the Palestinian people was declared in the form of Balfour Declaration.
They expressed these views during a meeting between Dr. Sabir Abu Maryam, Central Secretary General of Palestine Foundation Pakistan (PLF), between Saturday and Sunday night.
The leaders said that the Balfour Declaration, issued by the United Kingdom, was one of the factors behind the occupation of Palestine and was in fact a great deception and conspiracy against the Palestinian people. Due to the alliance between Britain and the Jews, this declaration led to the settlement of Jews on the land of Palestine and since then the Palestinian people have been suffering the consequences of this declaration.
Leaders said that this declaration is 100 years old and the people of Palestine have been victims of Zionist atrocities for 100 years. The British colonial and criminal government should apologize for issuing this agreement
On this occasion, the leaders agreed that awareness programs would be organized in November to highlight the issue of Palestine in order to remove the veil from the dark deeds of the world powers. They termed the struggle of Palestine Foundation Pakistan as exemplary and said that all possible cooperation would continue. Secretary General of PLF Dr. Sabir Abu Maryam thanked the leaders. Leading social leader Abid Ali and Qasim Khan, a member of the PLF Pakistan Working Committee, were also present on the occasion.