#BravePalestine: Pro-Palestine activists launch online campaign highlighting Palestinians' bravery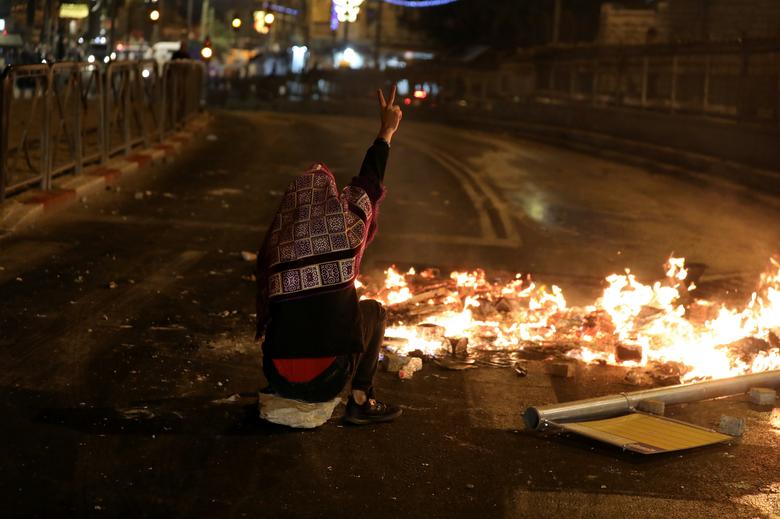 Occupied Palestine – Hundreds of Palestinian and Pro-Palestine activists from all over the world participated on Sunday in an online campaign highlighting Palestinians' bravery.
The activists launched the online campaign, titled "Palestine is the capital of bravery," on Sunday at 10pm local time, tweeting on the hashtag #BravePalestine
Several Palestine advocacy groups participated in the campaign, including Palestine Defense Forces, VPalestine, Palestine Sunbird, Palestine Online, and Kuffiya.
The campaign was launched with the aim of shedding light on the Palestinian people bravery and steadfastness in confronting and fighting the Israeli occupation and its violations against them and their lands all over the past years.
The campaign also aimed to highlight the West's double-standard in covering and responding to the Ukrainian crisis and Ukrainian efforts in resisting Russia's invasion compared to the decades-long Israeli occupation of Palestine and their own efforts to resist occupation.
The activists shared dozens of video footages and pictures that show the Palestinian people resisting the occupation and defending their lands.
Several pro-Palestine politicians also participated in the campaign, expressing their solidarity with the Palestinian people and exposing Israel's crimes against Palestine.
"While much has been said about the "international rules-based order" by this Liberal gov., nothing has been done to hold the state of Israel to account for its brutal Apartheid occupation of Palestinian territories. We must end arms sales and apply sanctions. #BravePalestine," tweeted Matthew Green, member of the House of Commons of Canada.
Member of the Parliamentary Assembly of the Council of Europe and member of Irish Sinn Féin, Paul Gavan, also tweeted with the hashtag, "#BravePalestine," with a picture with the colors of Palestine's flag that read: "Be Brave Like Palestine."