British-Palestinian MP presents motion to commemorate 75th anniversary of Nakba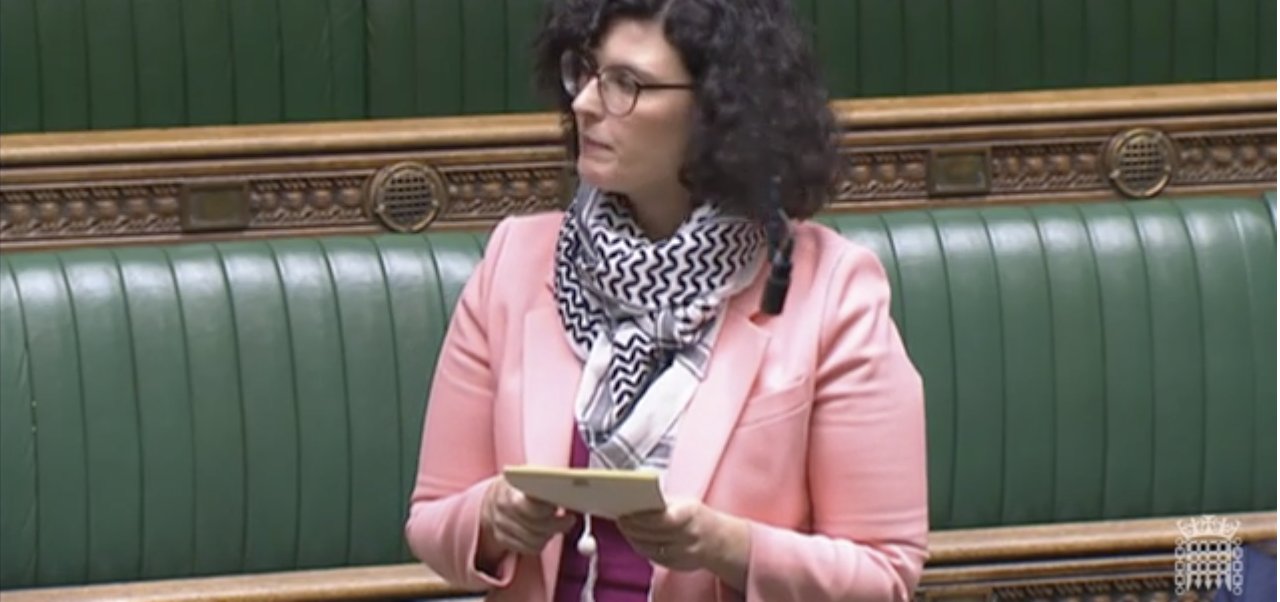 The first and only British Member of Parliament of Palestinian descent, Layla Moran, has presented a bill to parliament calling on the UK government to "commemorate the catastrophe" of the Palestinian Nakba.
Moran, the foreign affairs spokesperson for the Liberal Democrat party, tabled the early day motion last week, and presented it to parliament on Monday.
"This House notes that Monday 15 May 2023 marks 75 years since 750,000 Palestinians were expelled or fled from Palestine in what is now known as the Nakba," the motion reads.
"[It] notes that there are now over five and a half million Palestinian refugees worldwide and supports these refugees' rights in line with international law."
The motion calls on the UK government to continue to fund the UNRWA, the UN agency for Palestinian refugees, and "immediately recognise a Palestinian state" on the basis of a two-state solution.
Early-day motions are submitted by MPs to be discussed in the House of Commons, usually to draw attention to specific events or campaigns.
The motion "further recalls the 800,000 Jews who fled or were expelled from Arab states from 1948 onwards [and] further notes the ongoing occupation of Palestinian territories in the West Bank and Gaza by the Israeli authorities," the text adds.
"I take it upon myself, as the next generation, to carry Palestine in my heart and do whatever I can to safeguard its future," Moran, whose own family was forced to flee Jerusalem during the Nakba, reportedly told the media.
"That's why I presented my Nakba Commemoration Bill earlier today. I am calling on the government to start a new chapter, commemorating this catastrophe and recognising our historic obligation to the region."
Monday marked the 75th anniversary of the Nakba, or catastrophe, which refers to the mass forced expulsion of Palestinians by Zionist militias to make way for the creation of Israel in 1948.