Candlelight vigil held in Multan to express solidarity with Palestinians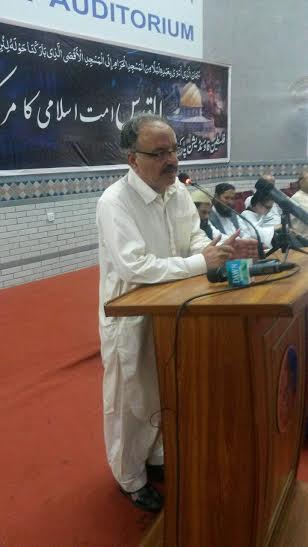 Pakistani children and youth observed a candlelight vigil outside Press Club Multan to express solidarity with defenseless Palestinians of Gaza.
Earthen-lamps and candles were lightened outside Press Club while many people carried candles in their hands. They also raised slogans against the Zionist regime of Israel and also against United Nations, EU,
U.S., and the OIC for their failure to stop Israel from war on Gaza.   
Fazal Abbas Naqvi of Majlis-e-Wahdat-e-Muslimeen, Salim Abbas Siddiqui of Insaf Union WAPDA, Agha Syed Mohammad Ali Rizvi and Syed Mohammad Saqlain of Palestine Foundation and many other eminent figures attended the candlelight vigil.   
They demanded that International Quds Day should be observed at official level and government should announce special program to observe the Quds Day. They urged people to largely attend the Quds Day rallies.