Ruling PMLN leader says Israel is an illegitimate and aggressor state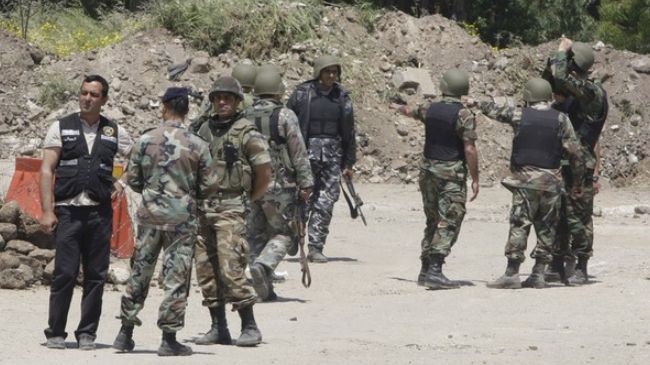 Syed Azhar Shah Hamdani, a leader of ruling Pakistan Muslim League Nawaz (PMLN) and spokesman for the federal minister for religious affairs, has said that Israel is an illegitimate state and an aggressor.
"We extend the hand of full support to the legitimate cause of Palestine with al-Quds as its capital," he expressed these views while talking to a delegation of Palestine Foundation (PLF) Pakistan who met him at Markaz Qamar-ul-Islam.   Allama Qazi Ahmed Noorani led the delegation comprising of Sabir Karbalai and Mohammad Yasir.
The PMLN leader said that he felt himself under religious and moral obligation to support the just struggle of the oppressed Palestinians. He said he was proud to say that Pakistani nation was unanimously supporting the Palestinians in their struggle for liberation of the sacred land of Palestine. In this regard, he appreciated the role of the Palestine Foundation in particular.
The PLF delegates briefed him about the ongoing campaign to mark the Nakba anniversary. In May 1948, Palestinians were massacred and rest of them, were forced to leave their homeland for decades-long refuge in other countries. They also invited Mr. Hamdani to join the PLF as member of central patrons committee. They also asked him to attend the Nakba Day programmes of the PLF.