Colonial Israeli settler runs over Palestinian child in Nablus's Beita village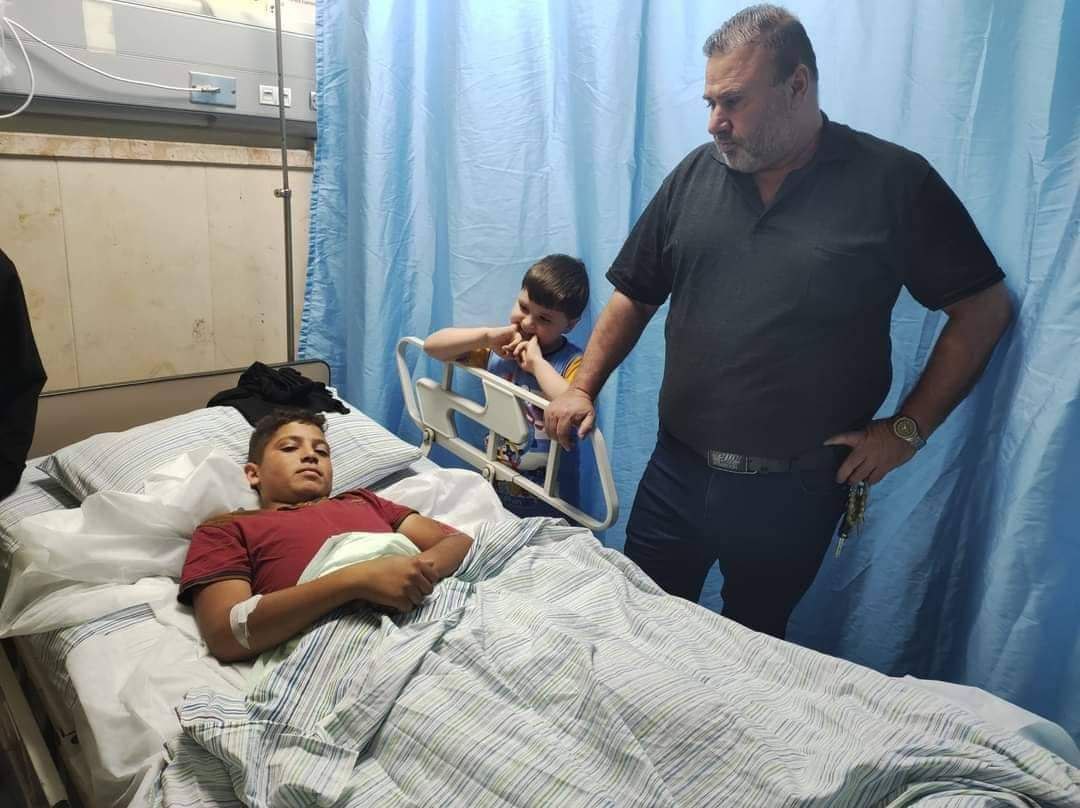 Nablus – A colonial Israeli settler ran over a Palestinian child by his vehicle near the village of Beita, south of the occupied West Bank city of Nablus, on Friday.
Local sources reported that Ameer Bashir sustained bruises and fractures after an Israeli settler ran over him by his car near the village of Beita.
Bashir was rushed to a hospital to get medical treatment and his condition was reported as stable.
The Palestinian Red Crescent also confirmed that Israeli occupation forces injured at least 65 Palestinians taking part in the peaceful protests against Israel's occupation in Beita and Beit Dajan villages in Nablus, today, among them 13 people shot with Israel's metal bullets.
Beit Dajan and Beita villages have been the site of weekly protests against the Israeli occupation and settlement expansion.
However, although the protests have been peaceful, Israeli forces have suppressed, detained, and assaulted the protesters.
This has resulted in injuring hundreds and killing others.
Moreover, there has been a sharp spike in settler violence against Palestinians and their properties in the occupied Palestinian territories.
The violent acts include beating, throwing stones, issuing threats, torching fields, destroying trees and crops, stealing crops, using live fire, and damaging homes and cars.
There are nearly 700,000 Israeli settlers living in 256 illegal settlements across the occupied West Bank and Jerusalem. Israeli settlements are illegal under international law.