Declaration of International Palestine Solidarity Conference 2012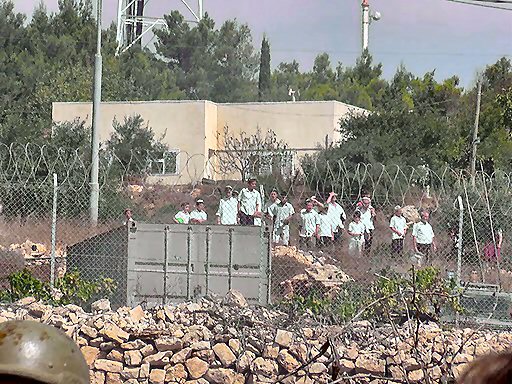 We, the participants of International Palestine Solidarity Conference 2012 express our solidarity to the courageous people of Palestine in their struggle,
resistance and intifada against the occupation of Palestine by Zionist regime of Israel. We affirm our commitment to:
 1.      Palestinian right of self determination  
 2.      Palestinian refugees' right of return to their homeland  
3.      Palestinian right of resistance against the Zionist Israeli occupiers 
We believe Israel poses serious threat to humanity. We call for, and commit to, build and participate in a global democratic people's movement to work in alliance with the oppressed people of Palestine for the freedom of Palestine and resolve to play an active and effective role to shoulder our responsibility for this just cause of Palestine.
 In view of:
Israeli regime's ongoing collective punishment of Palestinians through illegal occupation and siege of Gaza
 Illegal occupation of West Bank, East Jerusalem and continued construction of illegal apartheid wall and Jewish settlements 
Contempt of Palestinian democracy expressed by Zionist regime's allies: U.S., EU and others since Palestinian legitimate democratic elections in 2006  
War crimes committed by Israeli regime, targeted assassinations of Palestinian leaders, massacre of Palestinians and brutal torture on them 
More than 11,000 Palestinian men, women, children and elderly persons are languishing in Israeli jails. All Palestinians are experiencing Israeli repression and discrimination
 Continuing exile of millions of Palestinian refugees 
Zionist ideology of the occupiers remains a source of legitimacy for all Israeli acts and policies 
We Commit to:
Observe last Friday of Ramzan as International Quds Day  and demand to Pakistan's Government to observe International Qods Day as official day. 
Build solidarity of Pakistani people for freedom of Palestine
 Provide all possible support to the legitimate struggle of people of Palestine 
Support the boycott of Israeli regime and its products 
Launch campaign to boycott the academics, cultural and sports events of Israel and where they participate 
Opposition to all the governments and organisations who extend any sort of support to Israel 
Build a campaign for prosecution of Israeli regime for war crimes 
Restoration of UN Resolution that equates Zionism with Racism and an endorsement by the international community