Demonstration against Zionist regime of Israel on Nakba Day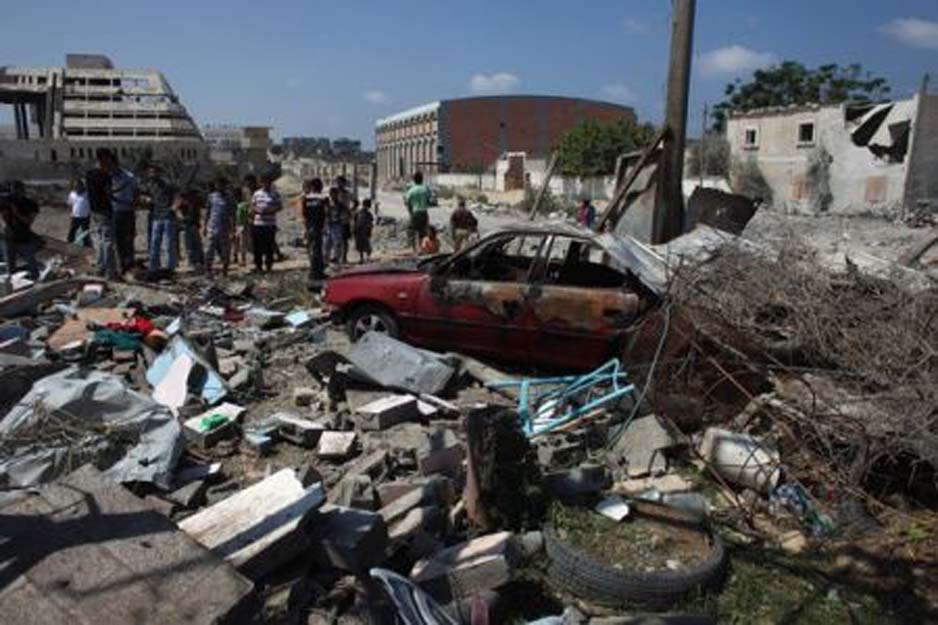 In commemoration of Nakba (Catastrophe) Day, Palestine Foundation and Jamiat Ulema-e-Pakistan staged a demonstration on Friday to express solidarity with Palestinians on Friday.
The demonstration was held outside of Memon Masjid after Friday prayers to vent anger against the Zionist regime of Israel.
Hundreds of protestors participated in the demo. They demanded of the world governments, human rights organisations and world conscience to play their effective role to ensure that Palestinians attain their right to return Palestine.
The demonstrators were lifting banners and placards inscribed with slogans such as: Down with U.S.A., Down With Israel, Palestine is a country of Palestinians, Whole of Palestine is Palestinians country, Fight till the liberation of Palestine. They raised slogans against the Zionist regime and international community because of their nexus that usurped the right of Palestinians to return their homeland.  The protestors also burnt the flags of the U.S., Britain and Zionist regime of Israel.  
Amir of Jamaat-e-Islami Karachi Mohammad Hussain Mehanti, JUP's Shabbir Abu Talib, Awami Muslim League's Mehfooz Yar Khan, Shabbar Raza of Jafaria Alliance, Aqeel Anjum of JUP, Palestine Foundation's Sabir Karbalai spoke to the protestors.
They said that it is high time to ponder upon the policy of wait and see about Palestinians. They said that either world waits and see for another year or decide to resist the Zionist regime of Israel and their patrons. They said that since Nakba day on May 15, 1948 to date, this policy of wait and see has not helped Palestinians to rid them of Nakba (catastrophe). They warned that if the governments don't play their due role and should they not help oppressed Palestinians, their governments would be dismissed like Hosni Mubarak of Egypt, Zein al Abedin of Tunis, Ali Abdullah Saleh of Yemen and Gaddafi of Libya.     
The PLF and its allied party's officials further said that Palestine was the homeland of Palestinians before 1948 and Palestine is their homeland now. They said that British and French imperialist powers had brought thousands of Jewish refugees to change the demography of Palestine and that was an unjust and unfair policy. They rejected the change of demography by Aliyah and Aliyah Bet of the Zionist Movement. They said that huge migration under Aliyah and Aliyah Bet remains an unacceptable act and nobody could endorse it in any case.
They said that Palestine is Palestinians homeland legally, morally, politically, socially and economically. They vowed that no force on the earth could deprive them of their inalienable right to live in Palestine.