Despite his worsening health, Awawdeh continues hunger strike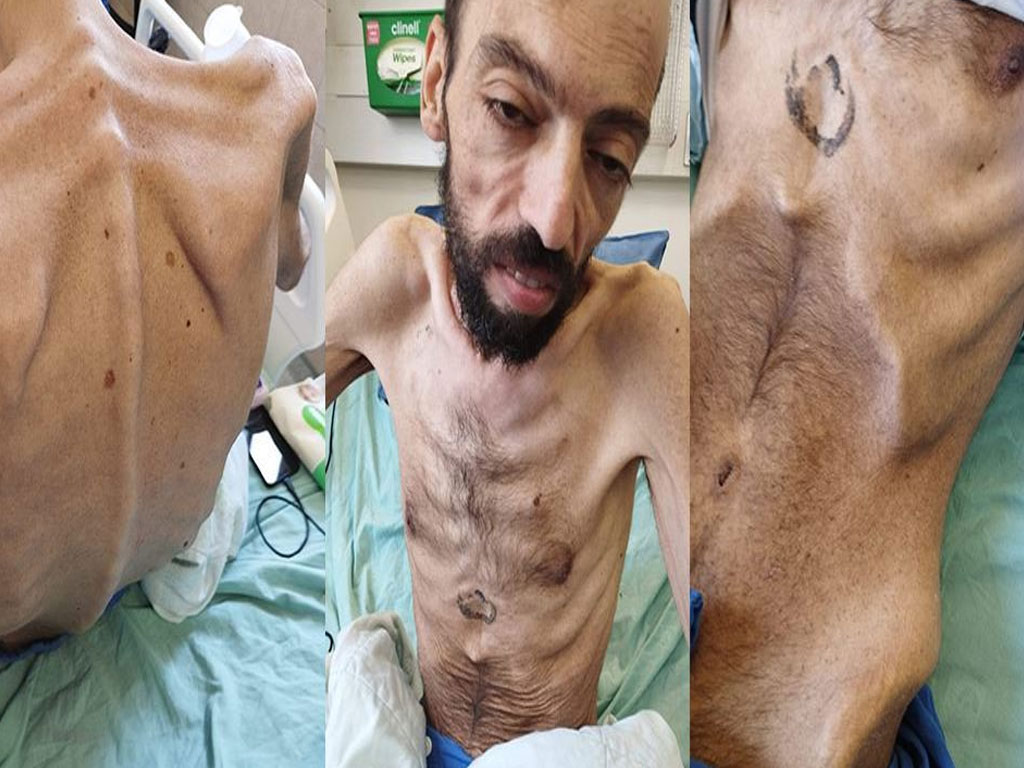 NABLUS – Palestinian prisoner Khalil Awawdeh, who has been on hunger strike for 170 days, has reiterated his determination to continue the hunger strike he staged in protest at his administrative detention "even if his flesh and skin melted off his body."
"This fading body, which has nothing but bone and skin, does not reflect at all any weakness and nakedness, but rather it mirrors the true face of the occupation state that claims to be a democratic country while there is a prisoner held with no charge in its jails, standing in the face of inhumane administrative detention and saying no to it with his flesh and blood," Awawdeh said in a recent video message from an Israeli hospital.
Awawdeh added that the Palestinian people's national cause would remain just, no matter how high the price they would pay for defending it.
After the release of his recorded message, Awawdeh's wife said that her husband would not give up his hunger strike until he extracts his freedom, adding that doctors at Assaf Harofeh Hospital warned of the gravity of his health condition.