Despite Israeli restrictions, 45,000 worshipers perform Friday prayer at Al Aqsa mosque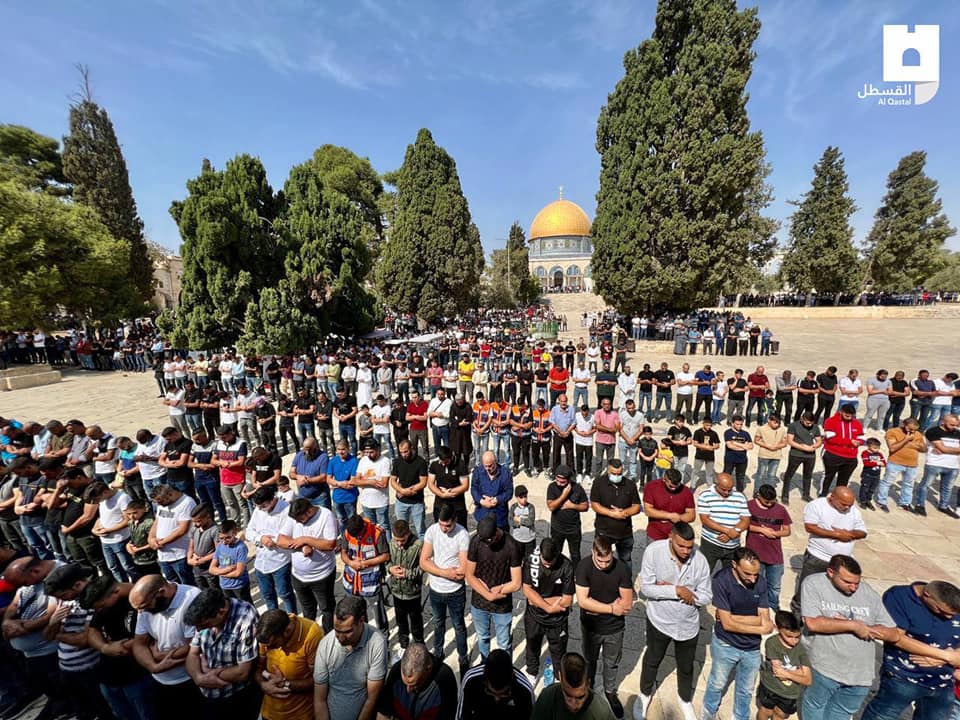 Occupied Jerusalem – 45,000 worshipers have performed Friday prayer at Al Asa mosque despite the Israeli restrictions and ban, according to the Directorate of Islamic Waqf.
The Directorate of Islamic Waqf said that nearly 45,000 worshipers performed Friday prayer at the holy mosque, adding that Israeli authorities have imposed strict measures to prevent worshipers from reaching Al Aqsa mosque.
The measures included ID searches and prevention from entry.
Last week, dozens of Jewish fanatics broke into the holy mosque on a daily basis under the protection of the Israeli forces. A Bahraini group was among groups of settlers, which broke into the holy mosque.