Dozens of Jewish settlers break into Aqsa Mosque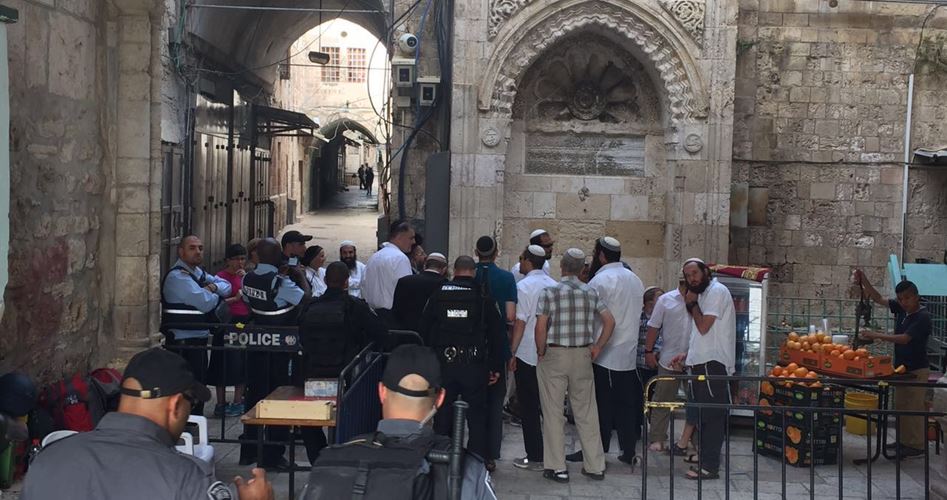 OCCUPIED JERUSALEM, Dozens of Jewish settlers broke into the Aqsa Mosque in Occupied Jerusalem on Wednesday morning under the protection of Israeli police. 
According to local sources, the settlers entered the holy Islamic site through Maghariba gate, embarked on a provocative tour in the Aqsa compound before leaving through al-Silsila gate.
The settlers listened to lectures on the alleged Temple and performed Talmudic rituals inside the holy Islamic site.
The Jewish Temple groups have urged the Jewish settlers to break into the Aqsa Mosque en masse as part of celebrating the new Hebrew Year.