Dozens of Palestinians arrested in IOF raid campaign in Wet Bank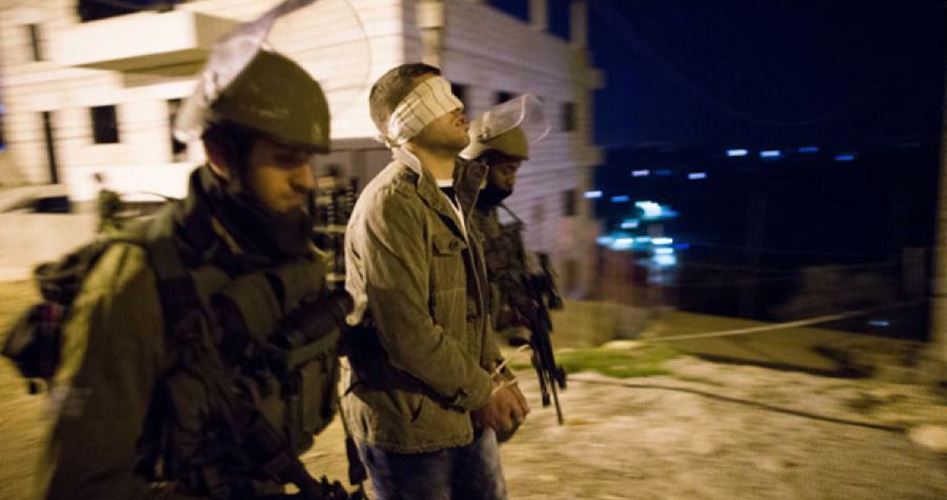 WEST BANK,(Palestine Foundation Information Center)The Israeli Occupation Forces (IOF) launched a large-scale raid and campaign in several areas of the West Bank at dawn Friday.
In al-Khalil, the IOF troops took the measurements of the family homes of the two Palestinian martyrs, Hassan Qafishah and Abdul Qadir Al-Qawasmeh, as a prelude to their demolition.
Qafishah and Al-Qawasmeh were killed following a shooting attack earlier Thursday.
The IOF stormed several local homes, which led to the outbreak of violent clashes. A young man was shot and injured in his foot during the confrontations. At least five local youths were detained during the raids.
In Ramallah, 27 Palestinians were detained after the IOF stormed Ni'lin town. Nine more youths were rounded up in the Jenin raids.
In Tulkarem, the IOF arrested a young man after breaking into his house in the Shweika suburb.