Dozens of settlers defile Al-Aqsa courtyards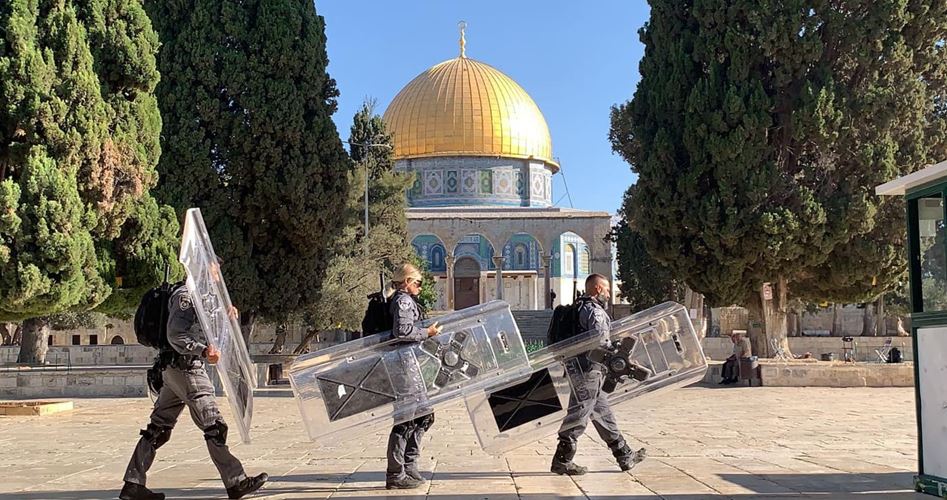 OCCUPIED JERUSALEM – Dozens of Jewish settlers stormed on Monday morning the holy Al-Aqsa Mosque under heavy police protection.
The Waqf Authority confirmed that the settlers carried out provocative tours in the courtyards of the Mosque.
The Al-Aqsa Mosque witnesses continuous violations by the Israeli occupation authority and its settlers.
An Israeli court had earlier allowed silent Jewish prayer at Al-Aqsa Mosque, sparking fury among Palestinians and the Muslim world.
However, the Israeli central court has issued a new decision upholding the ban on Jewish prayer at Al-Aqsa.