Eighty-eight civil society groups welcome Barcelona's suspension of institutional relations with 'Israel'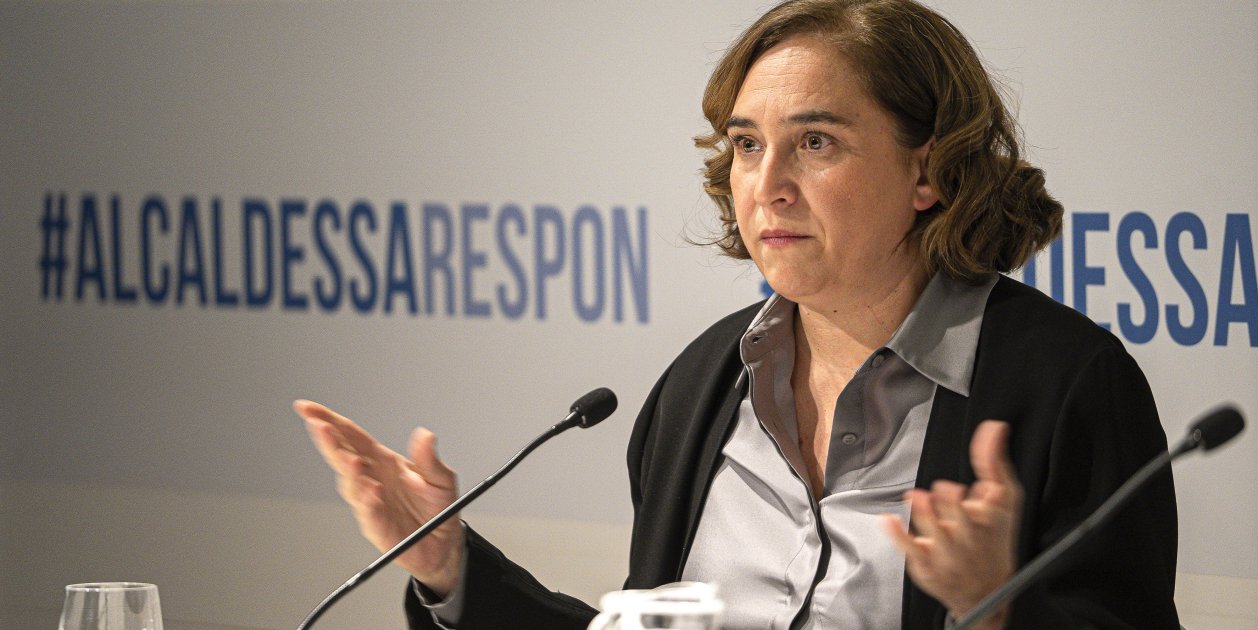 Eighty-eight Palestinian, regional and international civil society organizations welcome Barcelona's Mayor suspension of all institutional relations with 'Israel', describing the move as a "courageous, principled, and historic step in solidarity with the Palestinian people."
On 8 February 2023, the Mayor of Barcelona, Ada Colau, sent a letter to Israeli occupation Prime Minister Benjamin Netanyahu, officially announcing that the Barcelona City Council will cut ties with 'Israel' and its institutions, including the twinning agreement with the Tel Aviv City Council, "until Israeli authorities put an end to the system of violations of Palestinian human rights".
The eighty-eight groups signed a letter on Tuesday, saluting the Mayor of Barcelona for "taking this courageous, principled, and historic step in solidarity with the Palestinian people, and their right to self-determination."
Indeed, the groups said, "this decision is a testament to the unwavering commitment of the Barcelona City Council to justice, as it sends a powerful message that Israel's settler-colonial apartheid regime, and its ensuing human rights violations, will not be tolerated."
In her letter, the Mayor of Barcelona said, "It would be a severe mistake to apply a policy of double standards and turn a blind eye to a violation that has been, for decades, widely verified and documented by international organizations".
Through taking this "righteous step," the Barcelona City Council "leads by example in respecting international law, rejecting the silence in the face of the ever-growing illegal apartheid regime imposed on the Palestinian people, and ensuring accountability is held," the groups added.
The groups also mentioned that the Mayor of Barcelona has been a "target of attacks, including baseless antisemitism accusations, which fall under the ongoing and systematic attacks against any voice mobilizing and demanding the rights of the Palestinian people" since taking her "courageous announcement."
The groups said these attacks, nonetheless, "should, and will not, silence virtuous work towards liberation and justice for the Palestinian people and all oppressed peoples worldwide."
Among the signatories of the letter are Adalah Justice Project, Addameer Prisoner Support and Human Rights Association, Coalition Against Israeli Apartheid, US Campaign for the Academic and Cultural Boycott of Israel, The Israeli Committee Against House Demolitions (ICAHD) UK, The Association of Norwegian NGOs for Palestine, and Samidoun Palestinian Prisoner Solidarity Network.