"Fath-e-Mubeen and Gaza Solidarity Day" observed country wide by Palestine Foundation Paksitan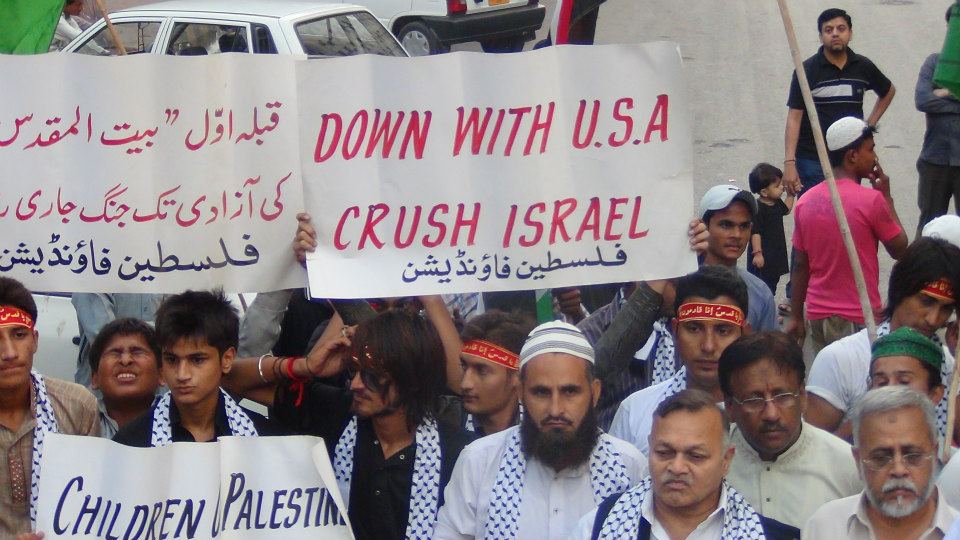 "Fatah-e-Mubeen & Gaza Solidarity Day" on Friday observed across the country on the appeal on Palestine Foundation Pakistan.Its pertaining to mention here that Palestine Foundation Pakistan leaders Muzaffar Hashami (Ex-MNA),Allama Qazi Noorani (JUP), Moulana Sadiq Raza (MWM),
Sabir Karbalai (Spokesman of PLF), MehfoozYarKhan (PAML) demanded the Pakistani Nation to observe Friday as "Fatah-e-Mubeen & Gaza Solidarity Day" after the victory of Islamic Resistance Movement Hammas and Jihaad-e-Islami against Zionist regime Israel in Gaza.Zionist regime Israel had imposed War on Gaza on November 8, but failed to achieve its target on the aggression on Gaza strip. People of Palestine and Gaza are celebrating the victory day as "Fatah-e-Mubeen" across the Palestine. This victory of oppressed people of Gaza was a slap on U.S and Zionist regime Israel. On Friday during the Friday sermons religious scholars & Ulema express solidarity with Palestinian and Gaza people, they said that Israel posses grave threat to humanity and U.S is a war criminal. They demanded that International court of justice should register a war crime case against U.S president Obama and Zionist PM Natenyahoo on the aggression on Gaza killing more than 100 innocent people and children.People of Pakistan observed "Fatah-e-Mubeen & Gaza Solidarity Day" on Friday and took protests rallies and staged demonstrations across the Pakistan against Israeli aggression on Gaza. The enraged protestors torched U.S and Israeli flags and also chanted slogans against United States and Israel aggression on Gaza.