FOA slams UK's plans to prevent public bodies engaging in boycott campaigns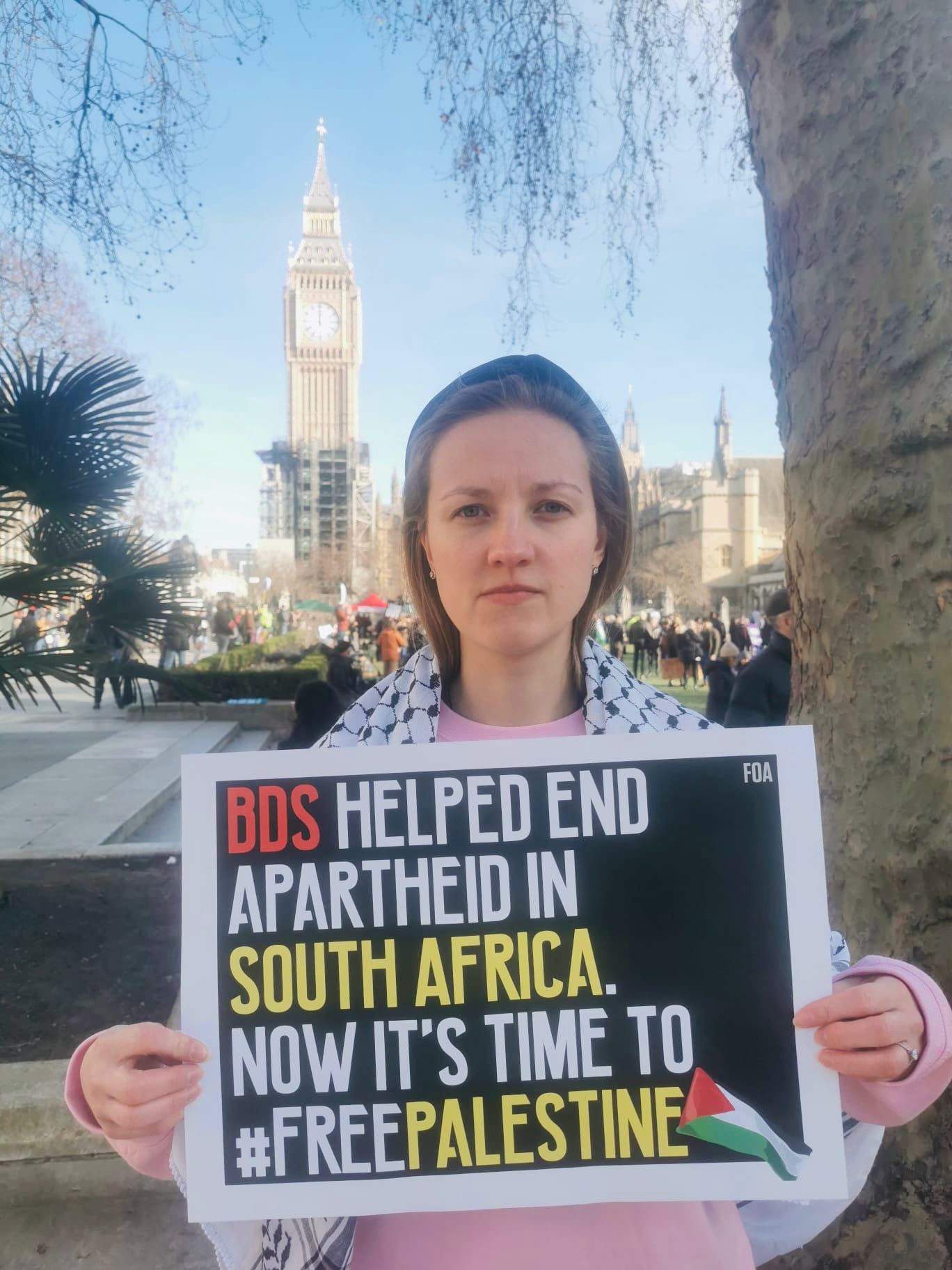 London – Friends of Al-Aqsa (FOA) slammed on Tuesday UK's plans to prevent public bodies from participating in boycott and divestment campaigns, saying such plans will harm free speech in Britain.
Earlier on Tuesday, during the Queen's Speech opening of Parliament, Prince Charles said the government will introduce "legislation [that] will prevent public bodies engaging in boycotts that undermine community cohesion."
The move is apparently aiming at restricting support for the Boycott, Divestment and Sanctions (BDS) movement which aims to pressure 'Israel' to comply with international law and end its illegal occupation of Palestine through the promotion of boycotts and sanctions.
"The Boycotts, Divestment and Sanctions Bill will stop public bodies [from] imposing their own boycotts on foreign countries," the BBC reported.
Thus, the legislation would essentially ban public bodies from supporting the peaceful BDS movement.
"In a free society, public bodies must have the right to make ethical choices," the London-based group said in a statement, adding it is "extremely concerned" by the legislation.
In the case of Palestine, FOA noted, "boycotts, divestment and sanctions (BDS) is a peaceful movement calling on Israel to comply with international law and end its illegal occupation of Palestine."
"Recently, we have seen the power of BDS with Russia's invasion and occupation of Ukraine – we must now see the same for Palestine."
"The right to boycott, divest from and sanction those who abuse human rights and fail to comply with international law must be upheld."
"FOA remains committed to protecting the right of public bodies to make ethical choices through BDS."
The BDS movement is now a vibrant global movement made up of unions, academic associations, churches and grassroots movements across the world. Since its launch in 2005, BDS is having a major impact and is effectively challenging international support for Israeli apartheid and settler-colonialism.
Several countries and US states have banned the BDS movement. Many US states are using anti-boycott laws and executive orders to punish companies that refuse to do business with illegal Israeli settlements in the occupied West Bank.
Opponents of the BDS movement who support 'Israel' view it as anti-Semitic and designed to destroy Israel's economy.
FOA is a UK-based campaigning organization concerned with defending the human rights of Palestinians and protecting the sacred al-Aqsa Sanctuary in Jerusalem.