For 199th time, 'Israel' demolishes Al-Araqib Bedouin village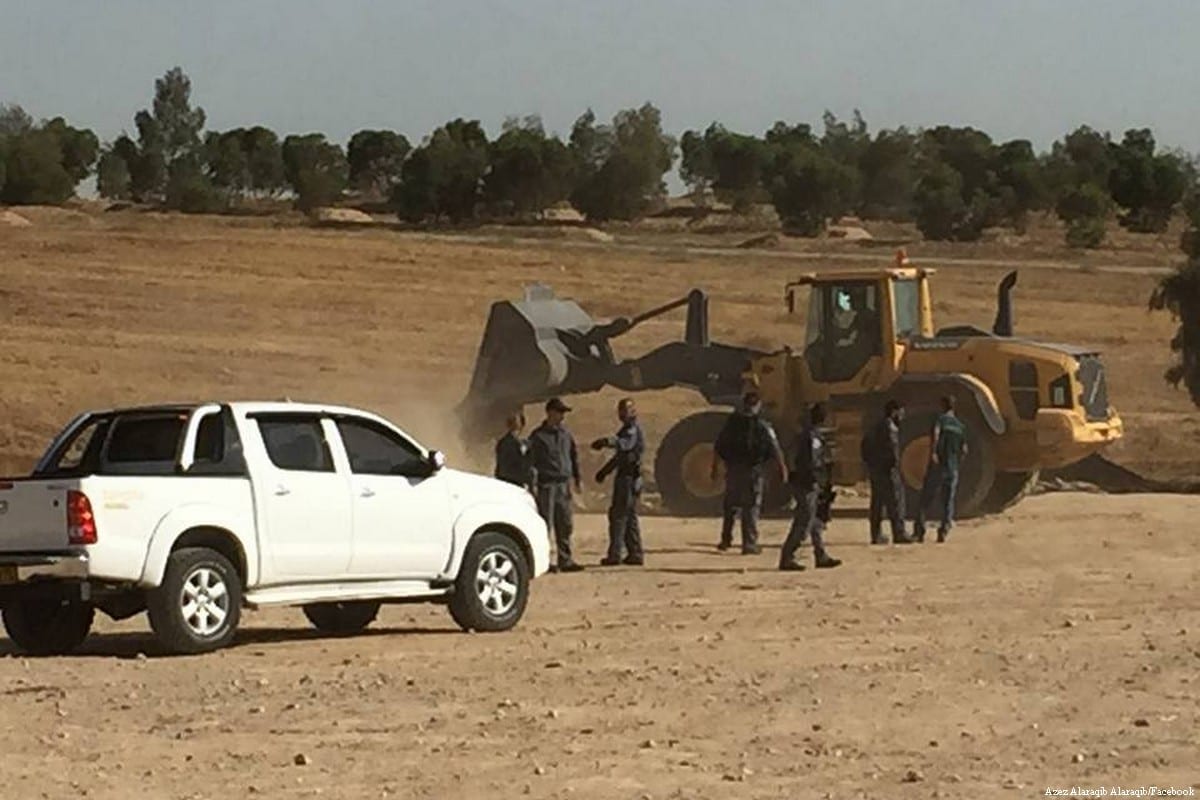 Al-Araqib (QNN)- Israeli occupation forces demolished Al-Araqib village in the Al-Naqab Desert on Tuesday for the 199th time.

Yesterday, the Israeli occupation forces raided Al-Araqib and removed all tents and destroyed the tin shelters.


This year, the Israeli occupation destroyed the village twice.

'Israel' demolished Al-Araqib for the first time in 2010.

Today's demolition is the 199th so far and the second since the start of 2022. In 2021, 'Israel' demolished it 14 times.

Despite the repeated demolitions, every time the residents of Al-Araqib rebuild their tents and small homes.

However, the occupation forces return to raze them, sometimes several times in a month.

There are 22 Palestinian families living in the village.

Al-Araqib village is one of 35 "unrecognised" Arab villages in the area. Israeli bulldozers constantly target it for demolition.

Its residents, however, point out they own the land and have done, since the Ottoman period, decades before Israel's creation in occupied Palestine.