For 3rd day in row, Israel strikes locations in Gaza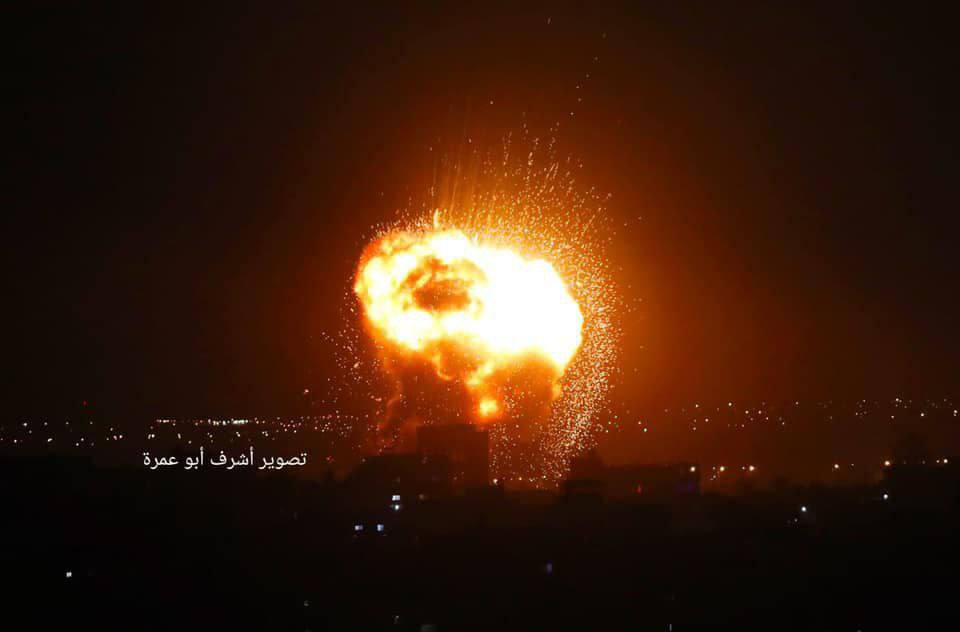 Besieged Gaza Strip – Israeli warplanes bombarded several locations across the Gaza strip at dawn on Monday, for the third day in a row.
Israeli warplanes fired at least three missiles at a location in Deir al-Balah camp in the center of the Gaza Strip.
The Israeli warplanes also shelled two locations, one in Khan Yunis city and another in Rafah, in the southern Gaza Strip and another location in Beit Lahia in the northern Gaza Strip.
Israeli warplanes pound a #Palestinian resistance outpost near the city of Khan Younis, south of the Gaza Strip, last night.#Gaza #GazaUnderAttackk #IsraeliTerrorism pic.twitter.com/mJKyhtG6AU

— Palestine Foundation | فلسطین فاؤنڈیشن پاکستان (@plf_pak) September 13, 2021
There were no immediate reports of injuries.
The Israeli occupation forces claimed that the shelling was in response to missiles fired from Gaza at settlements near Gaza last night.
This comes after resistance factions warned that they will escalate the situation if the occupation state continues its violations against political prisoners in its jails.