Former New York governor to form 'Progressives for Israel' advocacy group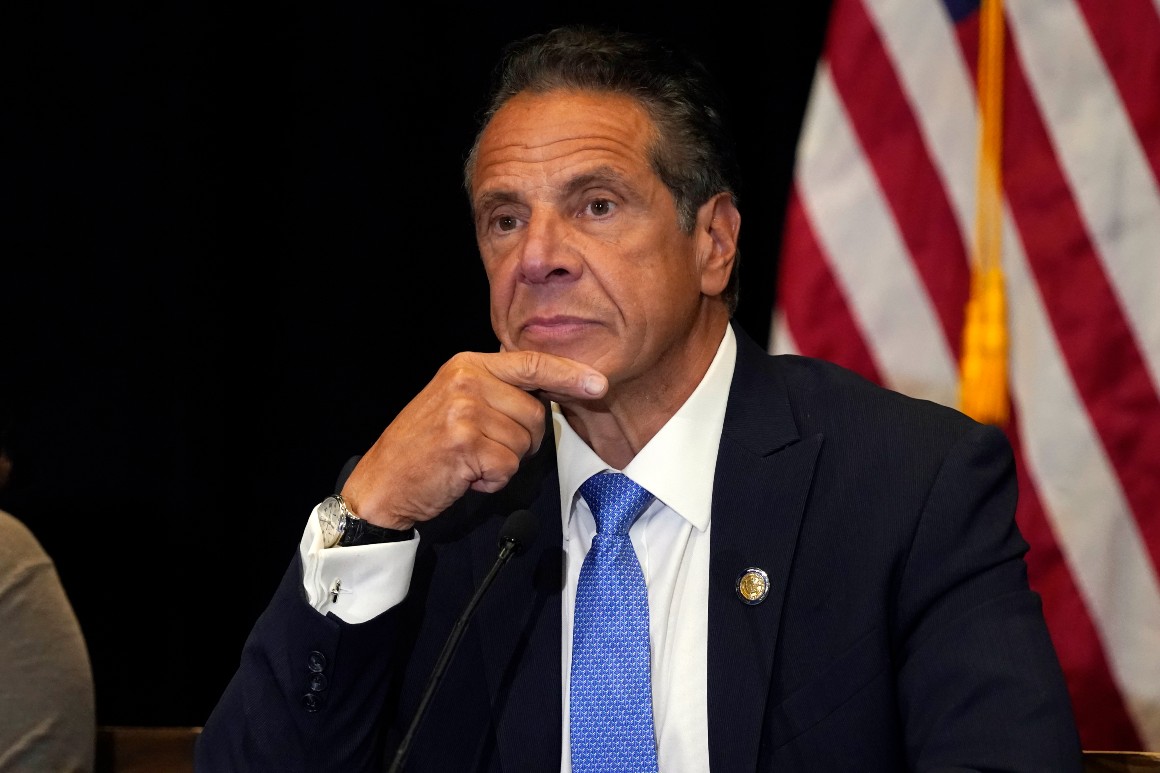 Former New York governor Andrew Cuomo announced on Monday that he has formed a new pro-Israel advocacy group called "Progressives for Israel" aimed to promote the Democratic Party's support for 'Israel'.
The disgraced governor, who resigned after numerous allegations of sexual misconduct and tampering with COVID-19 deaths in the state's nursing homes, told a Carnegie Hall event commemorating the 80th anniversary of the Warsaw Ghetto uprising that he was forming the organization in order to pressure Democrats to fight criticism of 'Israel' with the same determination they condemn antisemitism.
"I am going to call the question for Democrats: do you stand with Israel or do you stand against Israel, because silence is not an option," Cuomo said, in pre-recorded remarks published by Matthew Kassel for Jewish Insider.
Cuomo added, "You cannot denounce antisemitism but waver on Israel's right to exist and defend itself. And it shouldn't just be our Jewish officials but it should be non-Jewish officials who speak first and loudest."
The former governor further compared himself to a "shabbos goy," he said, referring to the custom of a non-Jew performing tasks for Jewish families observing Shabbat.
"It is time for the shabbos goy," he said. "The shabbos goy can do the work that benefits both the Jewish community and the non-Jewish community. The shabbos goy can turn on the lights on the Sabbath because it benefits everyone. It is time to turn on the lights."
Cuomo is expected to challenge Sen. Kirsten Gillibrand as she runs for reelection next year.
Some Jewish progressive groups pushed back against Cuomo's announcement.
Rep. Jerry Nadler, the most senior Jewish House Democrat, noted that "Perhaps Mr. Cuomo doesn't understand that there are a number of progressive, pro-Israel organizations – like New York Jewish Agenda (NYJA)-right here in New York, doing just fine without his 'help'."
New York Jewish Agenda, for its part, decried Cuomo's "chutzpah." "One of the last things the Jewish people, progressives, or Israeli democracy need is a disgraced, not-actually-progressive, former Governor inserting himself into this critical moment for Israel in a dangerously misguided attempt to stay relevant," the organization said.
Cuomo has been consistently vocal about his support for 'Israel', which he visited three times as governor. In 2016, Cuomo signed an executive order barring government business with any company that boycotts 'Israel' "either directly or through a parent or subsidiary."