Four Palestinians Injured by Israeli Gunfire near Hebron (VIDEO)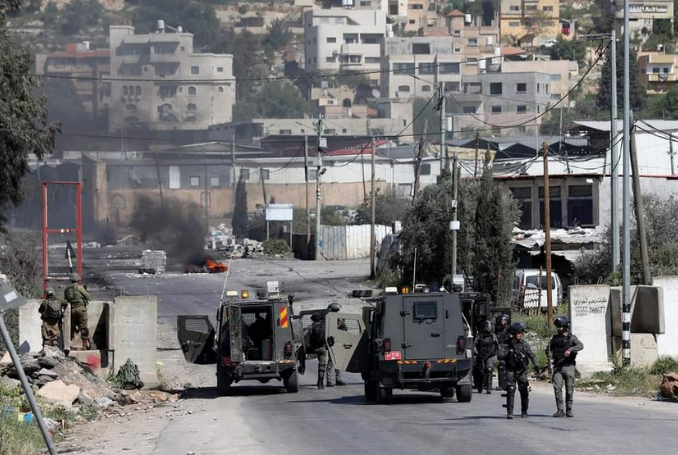 Israeli occupation forces injured four Palestinians in the town of Beit Ummar, near Hebron (Al-Khalil), the official news agency WAFA reported.
Eyewitnesses told WAFA that Israeli occupation soldiers fired live shots and rubber-coated steel rounds at protesters during confrontations in the town.
Isreali forces injured three Palestinian protesters with live bullets and a fourth with rubber-coated rounds. One of the injured was reported in moderate condition, while the other three are in stable condition.
Mohammad Awwad, a local Palestinian activist, said the Israeli soldiers also fired teargas canisters and stun grenades at homes in the town, causing several cases of suffocation from gas inhalation.