Gaza: Israel's genocide enters day 46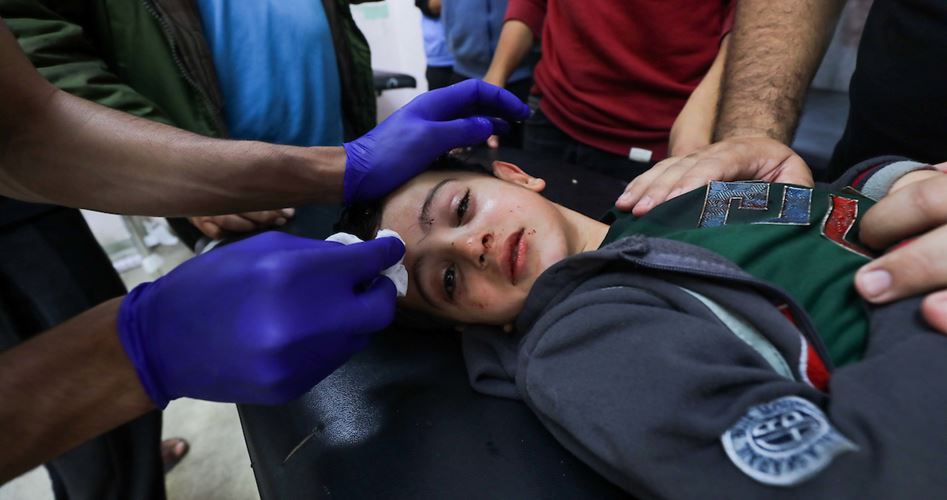 GAZA,(Palestine Foundation Information Center)For the 46th consecutive day, Israel's massive bombardments continues to claim more lives in the Gaza Strip as its army continued on Tuesday to target homes, shelters, and buildings.
Since last night, dozens of citizens have been martyred and many others have been wounded in renewed aerial and artillery attacks on different areas of Gaza.
On Monday evening, the health ministry in Gaza estimated that the death toll surged to over 13,300 martyrs, mostly women and children, while the number of continuedwounded citizens climbed to over 31,000, although the real number of casualties is believed to be much more than the announced figures as there are still many civilians under the rubble of buildings.
According to the latest developments, the Israeli occupation army bombed a house in the al-Nuseirat refugee camp in central Gaza and another one in the Sheikh Nasser neighborhood
Media sources said that 17 civilians were martyred and many others were injured, including children and women, after a warplane bombed a house in Nuseirat camp last night.
Meanwhile, the Israeli forces continue to besiege the Indonesian Hospital in northern Gaza, where there are still hundreds of wounded and displaced civilians and a number of medical personnel.
On Monday evening, two buses carrying a number of injured and displaced people left the Indonesian Hospital and arrived at hospitals in southern Gaza.
Medical sources said that about 100 civilians, including patients, were forced to evacuate from the Indonesian Hospital to hospitals in southern Gaza in coordination with the Red Cross after the Israeli army bombed on Monday morning the third floor of the hospital, killing 12 people and wounding others.
However, there are efforts to evacuate about 600 patients who are still in the hospital, according to the sources.