Gaza Students Rally as Resistance Groups Announce Strategic Plan (PHOTOS)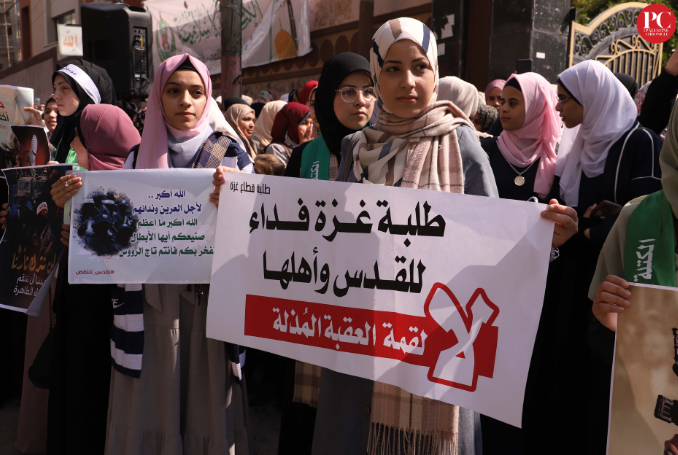 Student activists of Palestinian universities in the besieged Gaza Strip organized a rally on Monday to protest against the recent attacks carried out by illegal Jewish settlers in the occupied West Bank.
The participants also rejected the decision by the Palestinian Authority to take part in a US-brokered summit with Israeli officials in the Jordanian town of Aqaba on Sunday.
The students held banners in rejection of the so-called security coordination between the PA and Israel and they burned pictures of the far-right Israeli National Security Minister Itamar Ben Gvir.
Meanwhile, national and Islamic political movements, along with academics, clerics and representatives of civil society organized a popular conference to declare their opposition to the security meeting in Aqaba and the decision of the Palestinian Authority to take part in it.
The conference articulated a detailed policy platform:
The Aqaba meeting has no legitimacy among the Palestinian people
Resistance to the brutal Israeli occupation is a legitimate right for the Palestinian people in all of its forms.
The Israeli occupation must stop provoking Palestinians in Jerusalem and in the occupied West Bank
The international community bears full responsibility for covering up the Israeli occupation's crimes against the Palestinian people.