#GM2J – Jordan: Government allows million-man march towards Jerusalem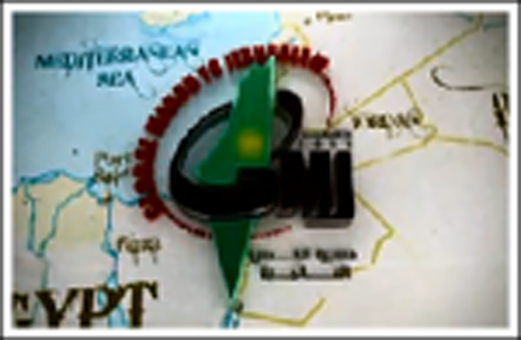 Monday, 26 March 2012 / Jordan Times, by Taylor Luck – Jordanian authorities confirmed on Sunday that they will permit a planned march in the Jordan Valley on Friday as organisers denied any intentions to storm the Jordanian-West Bank border.
According to the Public Security Department (PSD), authorities will allow Islamist activists to lead a march as part of global demonstrations "in support of Jerusalem".
PSD Spokesperson Lt. Col. Mohammed Khatib said a "heavy" security presence will be deployed to maintain order during Friday's march, when Islamists and pro-Palestinian activists are expected to converge near the Kingdom's borders with the West Bank.
The PSD's confirmation comes amidst reports in the Israeli press that Jordanian authorities had agreed to prevent the march from reaching the border area upon Tel Aviv's request.
In a press statement on Saturday, Minister of State for Media Affairs and Communications and Government Spokesman Rakan Majali denied that the government has received any request from Israel to prevent the demonstration, stressing that authorities "cannot prevent" functions that are "peaceful, non-violent and do not threaten the Kingdom's security".
Meanwhile, the Islamist movement stressed that the march will be "peaceful and well organised", dismissing fears of participants attempting to storm the border as "baseless" .
Kathem Ayesh, a Muslim Brotherhood shura council member and march organiser, said they will ensure that participants will not stray from the designated rally site, pointing out that Islamists held a similar rally in the Jordan Valley last November without incident.
"This will be a peaceful rally in support of Jerusalem, not a call to storm Jerusalem," Ayesh told The Jordan Times.
Activists from across the country plan to gather in the village of Kafrein near the Baptism Site, some 10 kilometres from the Kingdom's border with the Palestinian territories, following noon prayers.
Organisers say they have no concerns about a repeat of May 2011, when clashes erupted between so-called thugs, security forces and participants at a rally marking the anniversary of Nakba, or catastrophe. The event also witnessed multiple attempts by activists to storm the border.
"We are taking every precaution possible and are coordinating with concerned authorities to make sure our call for the end to the occupation is a peaceful call," Ayesh said.
Friday's rally comes under the umbrella of the Global March to Jerusalem, which will feature the participation of activists in 80 countries, with rallies planned on the borders of Israel and the occupied Palestinian territories with Jordan, Egypt and Lebanon.