GMJ calls upon Pope Francis to demand the liberation of Jerusalem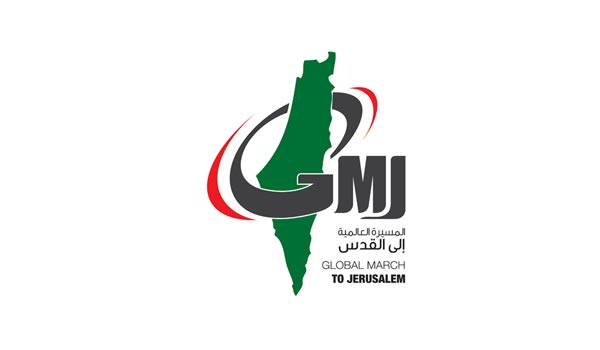 The Global March to Jerusalem (GMJ) has strongly condemned the escalating attacks on Palestinian Christians in Jerusalem in the lead up to Pope Francis' visit on May 25th.
On May 5th Jewish Israeli extremists spray-painted "Death to Arabs and Christians and all those who hate Israel" in Hebrew on the outer column of the Office of the Assembly of Bishops at the Notre Dame Centre in the eastern part of Jerusalem. On May 9th this was followed by Jewish Israeli extremists once spray-painting anti-Christian graffiti on a wall adjacent to a Roman church on Hahoma Hashlishit Street in Jerusalem. The graffiti read, "Price tag, King David is for the Jews, Jesus is garbage."
In addition, "Death to Arabs" graffiti was spray-painted on the door of a home and on an electrical box in the Old City of Jerusalem.
Jewish Israeli extremists have also been holding a series of protests against the Pope's visit, issuing provocative statements that question Christianity's claim to the Holy Land.
The GMJ has called on the international community to condemn these horrific hate crimes and have stressed "that they are not exceptional acts of terrorism; but instead, merely another extension of the Israeli occupation's historical oppression against Jerusalem's indigenous population of Palestinian Christians and Muslims."
The GMJ called upon Pope Francis to "demand the liberation of Jerusalem and all of Palestine."