Grand Mufti of Palestine thanks Pakistanis for support to Palestine Cause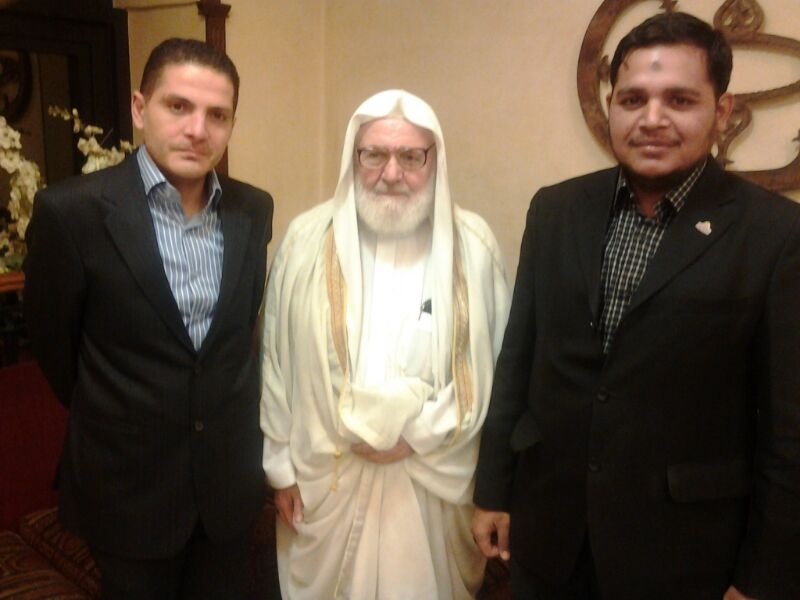 Grand Mufti of Palestine Sheikh Mohammed Nimr Ahmed Zaghmout has assured the delegation of Palestine Foundation (PLF) Pakistan that he will soon visit Pakistan. The PLF's Secretary General Sabir Karbalai met Grand Mufti of Palestineon the sidelines of International Conference on Palestinians right to return homeland that was held in Lebanese capital Beirut.
Sheikh Nimr Zaghmout thanked Pakistani nation for their all out support to the just Palestine cause and he accepted the invitation of Mr. Karbalai to visit Pakistan at the earliest possible. He said that Pakistan is a fort of Islam and Pakistani nation is a great Muslim nation who never forgot oppressed Palestinians. He is that it would be an honour to meet Pakistanis and share views with them in Pakistan.