Grieving crowd takes part in funeral of Palestinian killed by Israeli forces in Nablus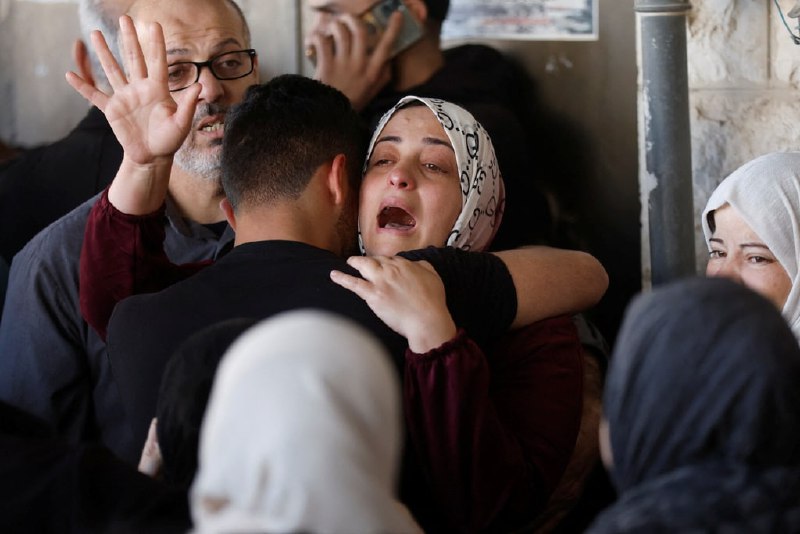 Nablus – Hundreds of Palestinian mourners participated today in the funeral procession of 34-year-old Mohammad Assaf who was shot and killed by Israeli forces during a military raid into the occupied West Bank city of Nablus, earlier on Wednesday.
The Israeli occupation forces raided the towns of Beita, al-Lubban al-Sharqiya, and Urif, south of Nablus, in addition to the eastern area of Nablus, earlier today.
The Palestinian Health Ministry confirmed that Assaf was shot by the Israeli forces in the chest during the raid.
However, soon after he succumbed to his injuries.
Assaf is an attorney with the Wall and Settlements Resistance Commission and he is a father of three children.