Guarded by Israeli forces, dozens colonial settlers storm Jeruslaem's Al-Aqsa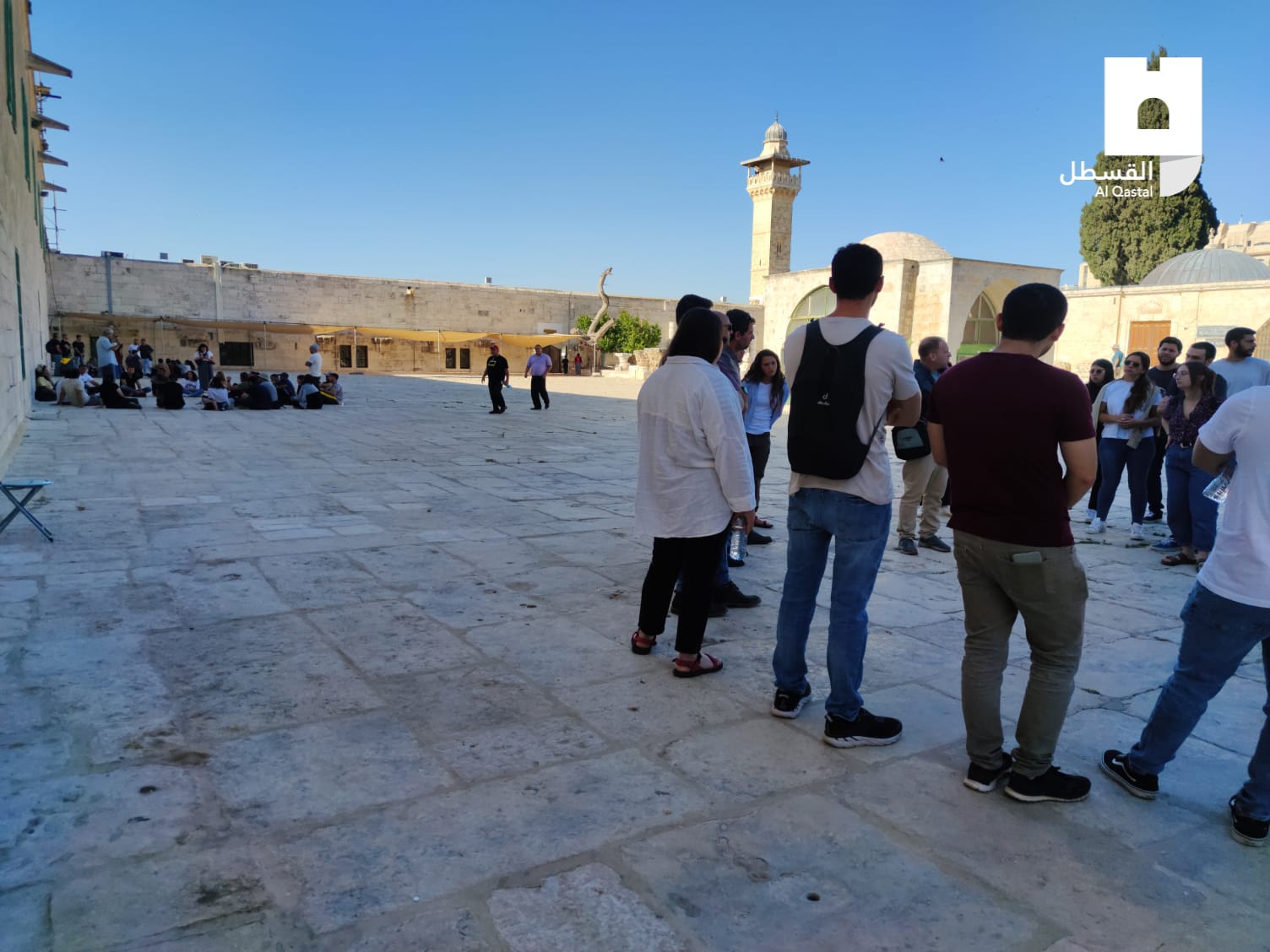 Occupied Jerusalem – Dozens of colonial Israeli settlers guarded by well-armed Israeli forces broke into Jerusalem's Al-Aqsa Mosque on Tuesday morning, local sources reported.
While being guarded by well-armed Israeli forces, the settlers stormed the holy site, earlier today, through the Mughrabi Gate, one of the Gates of the Old City of Jerusalem and is under full-Israeli control. They performed provocative Talmudic rituals in the mosque's courtyards before leaving through the Al-Silsila Gate.
Israeli occupation authorities allow settler incursions to the mosque since 2003 under the forces protection, despite repeated objections and warnings by the Palestinian religious authorities as the visits provoke worshippers of the mosque.
The settlers break into the mosque in two sessions, the morning and afternoon.
In 2021, 34,562 Israeli settlers broke into the holy site, setting a new record, as in 2020, 19,000 settlers broke into the mosque and 29,700 settlers in 2019, according to Al-Qastal, a Palestinian network hub for Palestinians in occupied Jerusalem.