Haji Adeel Says Israeli attack on Aqsa mosque is an attack on Islam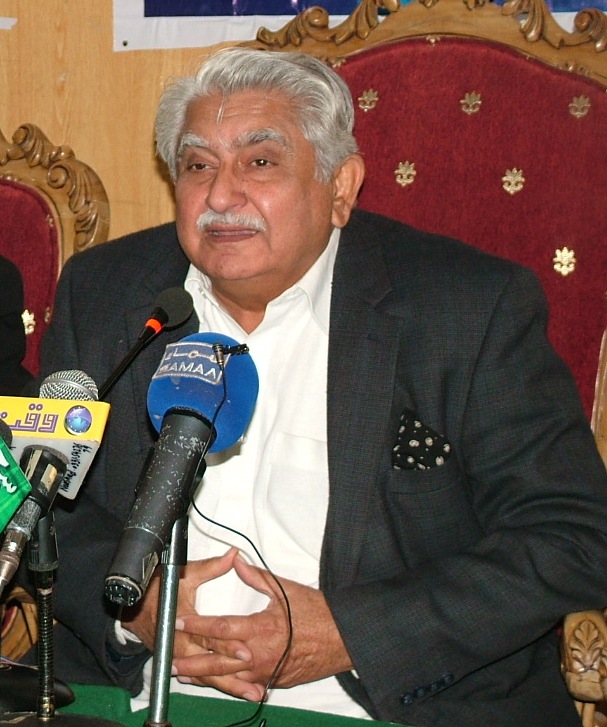 Palestine Foundation of Pakistan (PLF) has said that Israeli forces attack on worshipers during Friday prayers at Aqsamosque and U.S.-made sacrilegious movie, are tantamount to declaration of war on Islam and humanity.
These views were expressed by PLF office bearers namely Haji Adeel, Chairman, Pakistani Senate's standing committee on foreign affairs, former MNA Muzaffar Hashmi, Allama Qazi Ahmed Noorani Siddiqui, Mehfooz Yar Khan, Maulana Sadiq Raza and Sabir Karbalai in a joint statement on Saturday.
They condemned the attack of Israeli forces and termed Zionist regime of Israel an enemy of humanity. They said that Zionist forces stormed into al-Aqsa mosque from Morocco gate and tortured namazis there while they had gathered to offer Friday prayers.       
They said that enemies of Islam and Muslims would continue these blasphemous move and attack on sanctities of Islam as long as Muslim countries and their governments would remain silent.
They said that Islamic world and in particular Muslim rulers have to ponder upon serious reaction against the atrocities of enemies of Islam and Muslims particularly United States and Israel.