Hamas condemns Israel's targeting of location in Gaza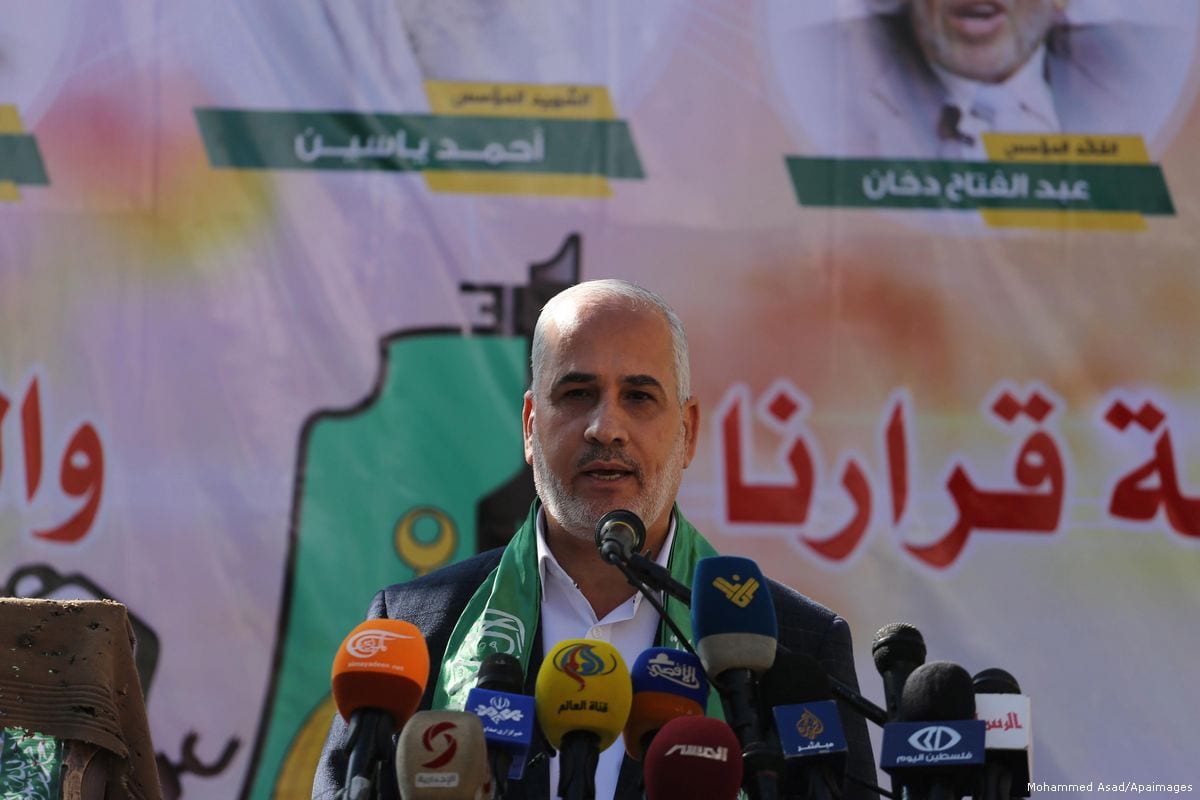 Gaza Strip – The Islamic resistance movement, Hamas, has condemned Israel's bombardment of a location in the Gaza Strip on Friday dawn.
Hamas spokesman in the Gaza Strip, Fawzi Barhoum, said in a statement that the occupation's bombing of the resistance sites are only demonstration scenes for the new government to appease the settlers and cover its growing internal crises.
Barhoum reiterated that the Palestinian resistance groups have managed to coordinate their actions and will respond to the Israeli crimes in highly coordinated actions.
Barhoum also asserted the right to respond to the Israeli violations and protect the interests of the Palestinian people as long as the Israeli occupation continues its escalation.
Barhoum said the Palestinian people will not change the rules of engagement already imposed by the resistance in response to Israeli crimes and violations as it will continue its resistance at all costs to get the Palestinians' rights and end their suffering.
On Thursday night, the Israeli jets struck a target in the southern Gaza Strip, breaking the ceasefire for the third time.