Hamas: US statements on Gaza hospitals repetition of false narrative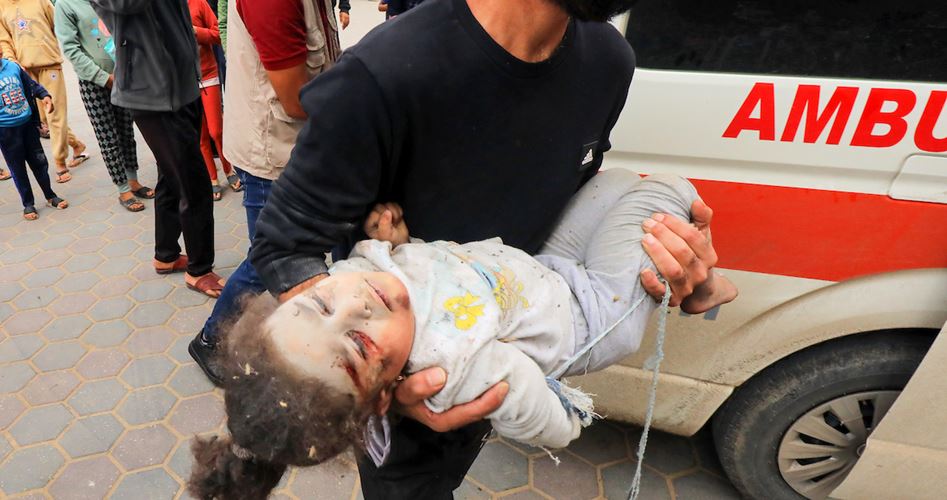 GAZA,(Palestine Foundation Information Center)The US allegations about the use of hospitals and schools in Gaza as military sites are a "repetition of a blatantly false narrative" provided by the Israeli army, the Hamas Movement said in a statement issued late Thursday.
The Movement held the US "politically and legally responsible" for Israel's crimes in the enclave.
"The Pentagon's claim that Hamas used Al-Shifa Hospital for military purposes…and the US State Department's claim that Hamas used hospitals and schools as military sites is a repetition of a blatantly false narrative," the statement reads.
It added that this "was exposed by the flimsy and ridiculous theatrics of the spokesperson for the occupying army, after their raid on Al-Rantisi and Al-Shifa hospitals and threatening the safety of patients and medical staff."
"Ignoring our calls to the United Nations and international institutions for forming an international committee to inspect hospitals and schools…indicates the responsibility of the US administration and its complicity with the occupation in the war crimes and genocide of our people in the Gaza Strip," it said.
"This neglect constitutes a new American cover for the continued aggression against the medical sector to destroy it, with the aim of displacing our people," it added.
"We would like to remind President (Joe) Biden and his administration that the occupation bombed the majority of hospitals and cut off electricity, fuel and medicine, which forced 26 out of 35 hospitals in the Strip to cease their services," the statement went on.
The statement also reminded that Israel bombed 255 schools, "including UNRWA schools inhabited by displaced people under international care and protection, as witnessed by UNRWA and many international organizations."
It concluded by addressing the United States, saying that "giving the green light to the occupation to commit more crimes and massacres holds you politically and legally responsible, with no statute of limitations."
In the last few days, several hospitals in the Gaza Strip have been under Israeli bombings and sieges as Israel claimed they were being used for military purposes.
The accusations were repeatedly denied by Hamas and Palestinian officials in the Gaza Strip as well as medical teams at the hospitals.