Hamdan: Gaza will be ruled only by its people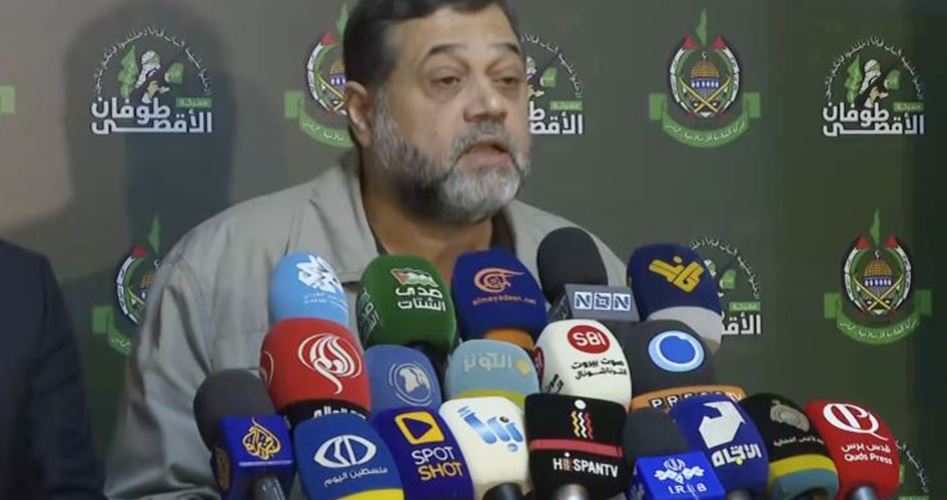 BEIRUT,(Palestine Foundation Information Center)Senior Hamas leader Osama Hamdan told a press conference in Beirut on Sunday evening that none other but the Palestinians would rule the Gaza Strip.
"We tell the US administration that Gaza will be only ruled by its people," he asserted, adding that "whoever comes to rule Gaza on board your tanks will be considered a traitor."
Shifting to the Israeli war on Gaza, Hamdan said that the world's silence towards the Israeli massacre in the Baptist Hospital in Gaza had encouraged it to commit more massacres.
"The whole world has witnessed the Israeli bombing of hospitals, medical personnel and the targeting of ambulance vehicles other than the daily bombing of houses over the heads of their occupants," He added.
"We hold the US administration and President (Joe) Biden in particular fully responsible for those crimes as they are committed with American weapons and unlimited American support," Hamdan said.
"The Israeli entity is the real threat to humanity and to the security and peace of the region and the world at large," the Hamas leader said.
He regretted, meanwhile, that the resolutions passed by the joint Arab-Islamic summit in Riyadh, Saudi Arabia, did not live up to the expectations and did not include practical and immediate measures to stop the Israeli aggression and bloodbath.
However, he said, the summit resolution calling for breaking the siege on Gaza and sending urgent aid to its population was a resolution in the right direction, "and we will be waiting for its immediate implementation including the permanent opening of the Rafah crossing and safe corridors for humanitarian assistance."
In conclusion, the Hamas leader hailed the Arab, Islamic and free people of the world's massive rallies in support of Gaza and in rejection of the "Israeli, Nazi crimes." He called for more such rallies in rejection of Israeli crimes and genocide against innocent children and civilians.