Haneyya discusses developments with Lebanese parliament speaker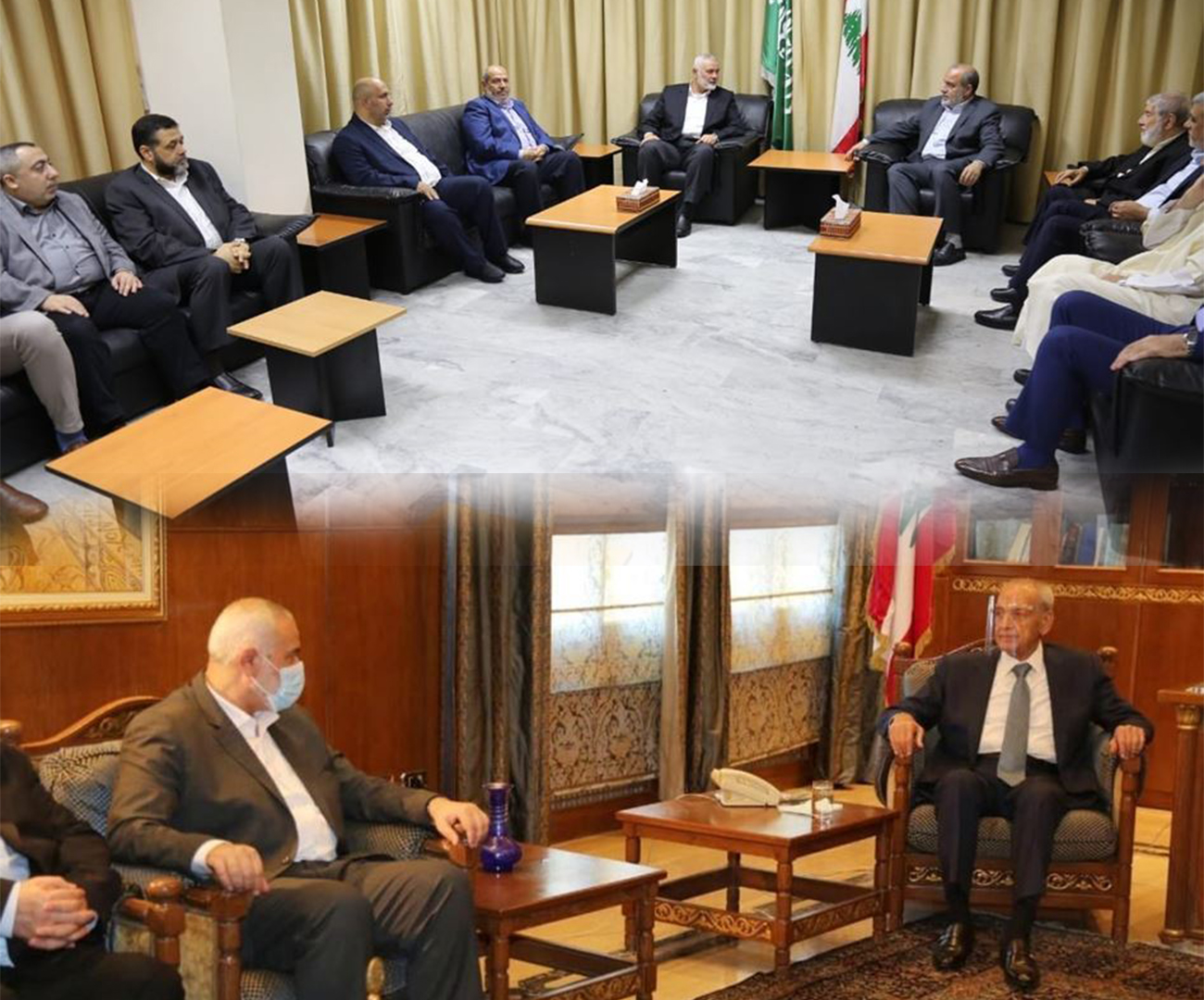 BEIRUT: Lebanese parliament speaker Nabih Berri met in his office on Monday with Ismail haneyya, the Hamas political bureau chairman, along with the accompanying delegation and discussed latest Palestinian developments.
Berri congratulated the delegation on the victory achieved in the "Saif al-Quds" battle and praised the Palestinian steadfastness, calling for uniting Palestinian efforts and positions.
For his part, Haneyya lauded the Lebanese support for the Palestinian cause and people and Berri's efforts in this regard.
He affirmed that resistance in Palestine will continue preparing for the final liberation battle.
The Hamas leader called for providing the Palestinian refugees in Lebanon with civilian and humanitarian rights until they return to their homeland.
The Hamas delegation also met with the leader of the Islamic group in Lebanon Azzam al-Ayoubi and lauded its role in Lebanon. Haneyya elaborated on the achievements of "Saif al-Quds" victory and its impact on the Islamic Nation.
Ayoubi, for his part, appreciated the delegation's visit and affirmed the group's support for the Palestinian cause.