Hundred of Palestinian women are imprisoned by Israel: Provincial Minister Shehla Raza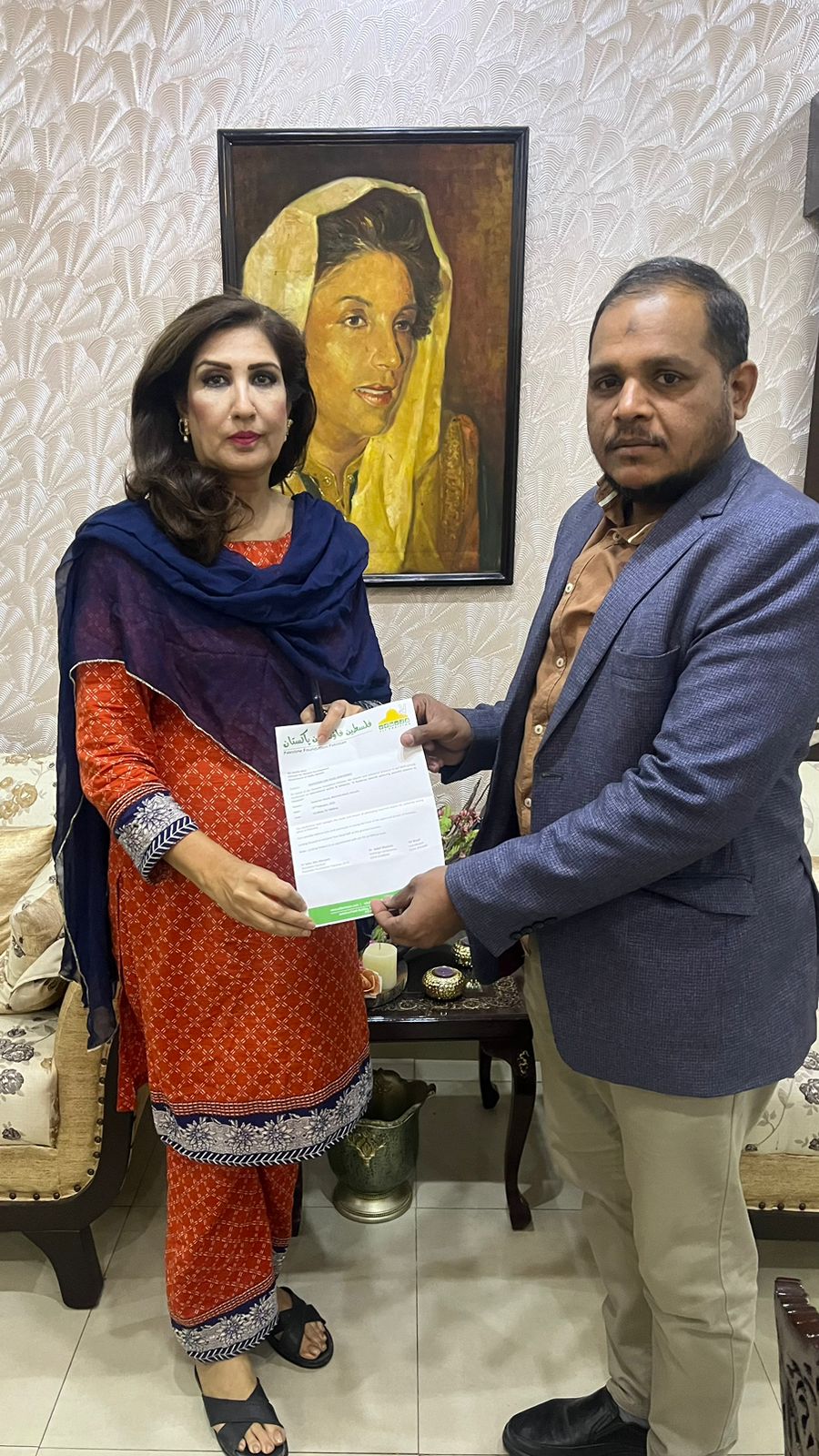 The Provincial Minister for Women's Affairs Shehla Raza has said that thousands of women are imprisoned in Israeli prisons; we will continue to raise our voices for their rights.
The Senior leader of Pakistan People's Party and Provincial Minister of Government Sindh for Women's Development Syeda Shehla Raza said that Israeli atrocities are continue since last seven decades in Palestine. She said that imprisoning innocent women and children and killing women in front of children has become a routine for the Israeli occupation forces. She said that she will continue to raise her voice for the oppressed Palestinian people and especially women at every forum.
Secretary General of Palestine Foundation Pakistan Dr. Sabir Abu Maryam thanked Shehla Raza and invited her to participate in the International Palestine Conference, which she accepted and assured to participate.