Hundreds in Pakistan protest against normalization with Israel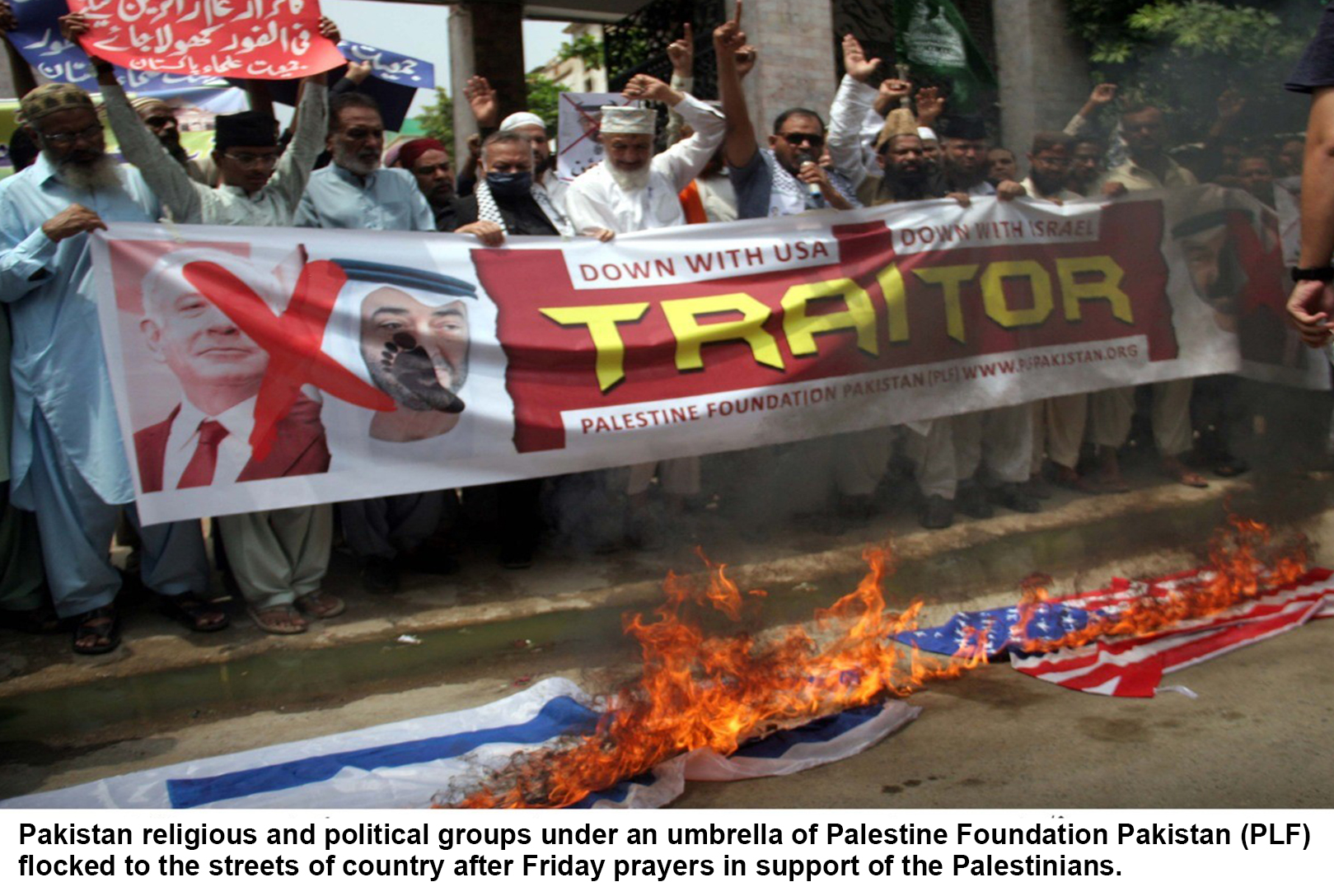 KARACHI (PNIC ) On appeal of Palestine Foundation Pakistan (PLF) Pakistani Muslims countrywide held a protest on Friday to condemn the normalization with Israel by the Gulf regime UAE.
The protestors in their rally strongly denounced the normalization with zionist's fake regime Israel.Pakistan religious and political groups under an umbrella of Palestine Foundation Pakistan (PLF) flocked to the streets of country after Friday prayers in support of the Palestinians.
Former MP Muhammad Hussain Mehnati, Mahfooz Yar Khan, Jamiat Ulema Pakistan President Allama Qazi Ahmed Noorani, All Pakistan Sunni Tahreek Chief Matloob Awan Qadri, Abdul Waheed Younis, Nasir Rizwan, Mahmood Askari and PLF Secretary General Sabir Abu Maryam addressed the protest.They chanted slogans against the US and Zionist regime and torched their flags to express their anger.The speakers addressing the protesters said, we are supporting the stand of Government in which stated that Pakistan will not recognize Israel.They demanded that, The UAE should withdraw its decision on relations with Israel.
Speakers says that, The decision of the United Arab Emirates is a betrayal of the sacrifices of the Palestinian people. Those who have relations with Israel are cheating with Palestine and Kashmir.The Gulf regime in normalization with Israel counts as Traitor. We are with Palestine and will continue to fight for the liberation of Palestine. They added: