Hundreds of former Israeli spies working in top jobs in many world's biggest tech companies, study reveals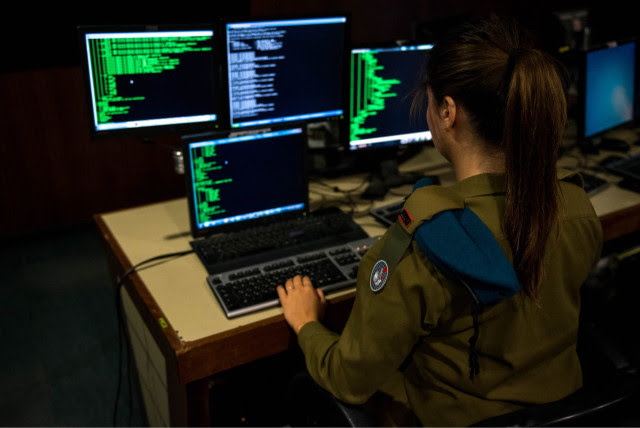 A new study has revealed that hundreds of former agents of the notorious Israeli spying organization, Unit 8200, have attained top jobs in many of the world's biggest tech companies, including Google, Facebook, Microsoft and Amazon.
According to the MintPress study, published on October 31, hundreds of former agents of the Israeli Unit 8200 have attained positions of influence at Google, Facebook, Microsoft and Amazon.
Israeli Occupation Forces' (IOF) Unit 8200 is infamous for surveilling the indigenous Palestinian population, amassing kompromat on individuals for the purposes of blackmail and extortion. Spying on the world's rich and famous, Unit 8200 hit the headlines last year, after the Pegasus scandal broke.
The most well-known example of Israeli spyware is Pegasus, a creation of NSO Group, a technically private company staffed primarily by Unit 8200 veterans. The software was used to eavesdrop on more than 50,000 prominent people around the world. This included dozens of human rights defenders, nearly 200 journalists, several Arab royals, and over 600 politicians, including French president Emmanuel Macron, Pakistani prime minister Imran Khan and Iraqi President Barham Salih.
Unit 8200 also spies on Americans. Whistleblower Edward Snowden revealed that the NSA regularly passes on the data and communications of U.S. citizens to the Israeli group. "I think that's amazing…It's one of the biggest abuses we've seen," Snowden said.
According to employment website LinkedIn, the study shows that there are currently at least 99 former Unit 8200 veterans currently working for Google.
This number, the study says, almost certainly "underestimates the scale of the collaboration between the two organizations, however. For one, this does not count former Google employees. Nor does it include those without a public LinkedIn account, or those who do have an account, but have not disclosed their previous affiliations with the high-tech Israeli surveillance unit."
This is likely to be a considerable number, the study added, as the agents are expressly prohibited from ever revealing their affiliation to Unit 8200.
Thus, the figure of 99 only represents the number of current (or extremely recent) Google employees who are flouting Israeli military law by including the organization in their profiles, according to the study.
Among the Israeli agents working at Google is
Gavriel Goidel, who served in Unit 8200 between 2010 and 2016, rising to become Head of Learning at the organization, leading a large team of operatives who sifted through intelligence data to "understand patterns of hostile activists", in his own words, transmitting that information to superiors. The study says whether this included any of the over 1000 Gazan civilians Israel killed during their 2014 bombardment of Gaza is "unknown." Goidel was recently appointed Head of Strategy and Operations at Google.
The study adds that Google actively recruits current members of the controversial organization. For example, in October 2020, Gai Gutherz left his job as a project leader at Unit 8200 and walked into a full time job at Google as a software engineer. In 2018, Lior Liberman appears to have done the same thing, taking a position as a program manager at Google after 4 years in military intelligence. Earlier this year, she left Google and now works at Microsoft.
Regarding Microsoft, data from LinkedIn suggests that there are at least 166 former Unit 8200 members who went on to work for Microsoft, including Ayelet Steinitz, Microsoft's former Head of Global Strategic Alliances, Senior Software Engineer Tomer Lev, and Senior Product Managers, Maayan Mazig, Or Serok-Jeppa and Yuval Derman.
The study says that the Seattle-based giant also heavily leans on ex-Unit 8200 professionals to design and upkeep its global security apparatus. Examples of this phenomenon include Security Researchers Lia Yeshoua, Yogev Shitrit, Guni Merom, Meitar Pinto and Yaniv Carmel, Threat Protection Software Engineer Gilron Tsabkevich, Data Scientist Danielle Poleg, Threat Intelligence Officer Itai Grady and Security Product Manager Liat Lisha. In Merom, Carmel and Pinto's cases, they went straight from Unit 8200 into Microsoft's team, again suggesting that Microsoft is actively recruiting from the regiment.
Meta – the company that owns Facebook, Instagram and WhatsApp – has also recruited heavily from the ranks of Unit 8200, the study shows.
One of the most influential people at Meta is Emi Palmor. Palmor is one of 23 individuals who sit on Facebook's Oversight Board. Described by Mark Zuckerberg as Facebook's "Supreme Court", the Oversight Board collectively decides what content to accept and promote on the platform, and what should be censored, deleted, and suppressed.
Palmor is a Unit 8200 veteran and later went on to become General Director of the Israeli Ministry of Justice. In this role, she directly oversaw the stripping away of Palestinian rights and created a so-called "Internet Referral Unit" which would find and aggressively push Facebook to delete Palestinian content on its platform that the Israeli government objected to.
Other ex-Unit 8200 hold influential positions. For instance, Eyal Klein, the head of data science for Facebook Messenger since 2020, served for six years as a captain in the Israeli military unit. Today, he is tasked with handling privacy issues for billions of users of Meta's platforms.