Archbishop Atallah Hanna Says Jerusalem is Facing 'Unprecedented Conspiracy'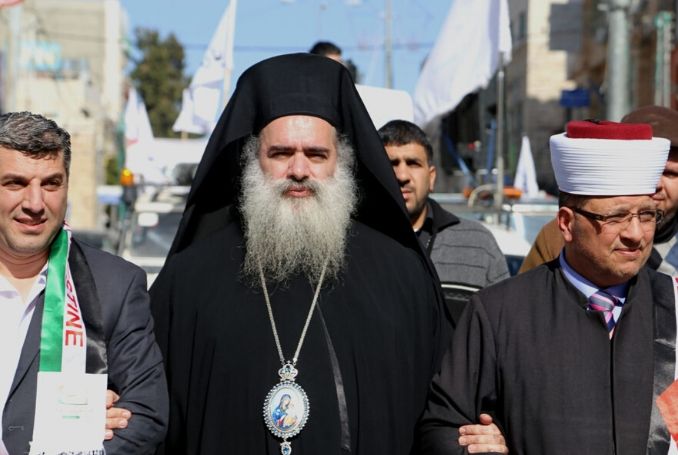 The head of the Greek Orthodox Church in Jerusalem, Archbishop Atallah Hanna, said on Wednesday that Jerusalem is being subject to an "unprecedented conspiracy," the Middle East Monitor reported.
The archbishop made his comment during a meeting with an Italian delegation that is visiting the Occupied Territories to show their solidarity with the Palestinians and to examine their situation firsthand.
"There is an unprecedented conspiracy against the Christian existence in this holy land," Archbishop Hanna reportedly told the delegation.
"There is extortion of the churches and a systematic theft of Christian endowments."
Hanna cited as an example the old Christian buildings in Jerusalem's Hebrew Gate, stressing that this is one of several similar cases. "The oppression practiced against the Palestinians is targeting all of us."
In conclusion, the archbishop pointed out that "Jerusalem is subject to oppressive campaigns by the Israeli occupation aimed at erasing its history and marginalizing its Palestinian presence."