If the Holy Prophet Muhammad (PBUH) among us today, he would have stood up for Palestine. Dr. Sabir Abu Maryam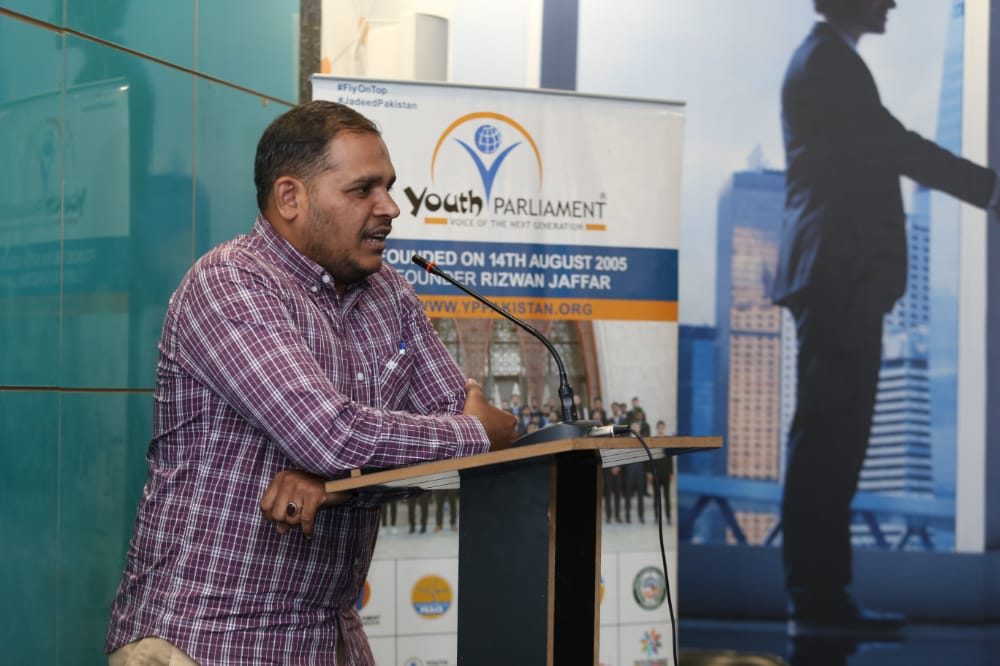 KARACHI: Secretary General of Palestine Foundation Pakistan Dr. Sabir Abu Maryam has said that if Prophet Mohammad Mustafa (SAW) was among us today, he would have stand and struggle for oppress people of Palestine.
He expressed these views while addressing the "Ishq Rasool" conference organized by Youth Parliament Karachi. Former Senator Nihal Hashmi, renowned religious scholar Allama Shabbir Mehsumi, well-known TV anchor Nazia Ali, well-known social leader Zafar Abbas, youth parliament leaders Wajahat Pahlawani, Mohsin Wasti and others addressed the conference.
The conference was attended by a large number of students, including important representatives of social organizations and civil society, including women and men from various walks of life.
Addressing the conference, Dr. Sabir Abu Maryam said that Allah Almighty sent one hundred and twenty four thousand prophets for guidance and saviour of humanity. In the blessed life of all the Prophets (peace be upon them) there is a common element of confronting the oppressive forces and supporting the oppressed classes. He said that supporting the oppressed was in fact in line with the life of the prophets. He further said that today in many parts of the world, including Palestine, Kashmir, Yemen, Syria, Libya, Iraq and Afghanistan, the oppressive powers including United States and Zionist regime is committing atrocities and barbarism. Support the oppressed and raise your voice against the oppressors by following the Path of Holy prophet Muhammad PBUH.
Dr. Sabir Abu Maryam said that even if the oppressor is our brother, we should raise our voice against him and if the oppressed belongs to any religion, we should stand up for him and this is in fact the path of the Prophets. He said that if the Holy Prophet Muhammad Mustafa (SAW) were among us today, he would have stood up for all the oppressed nations of the world including Palestine and would have fought against the oppressive forces.
On this occasion, he paid tributes to the officials of Youth Parliament Karachi for holding a grand conference.