Imam Hussain's lesson is to fight against the Zionist government.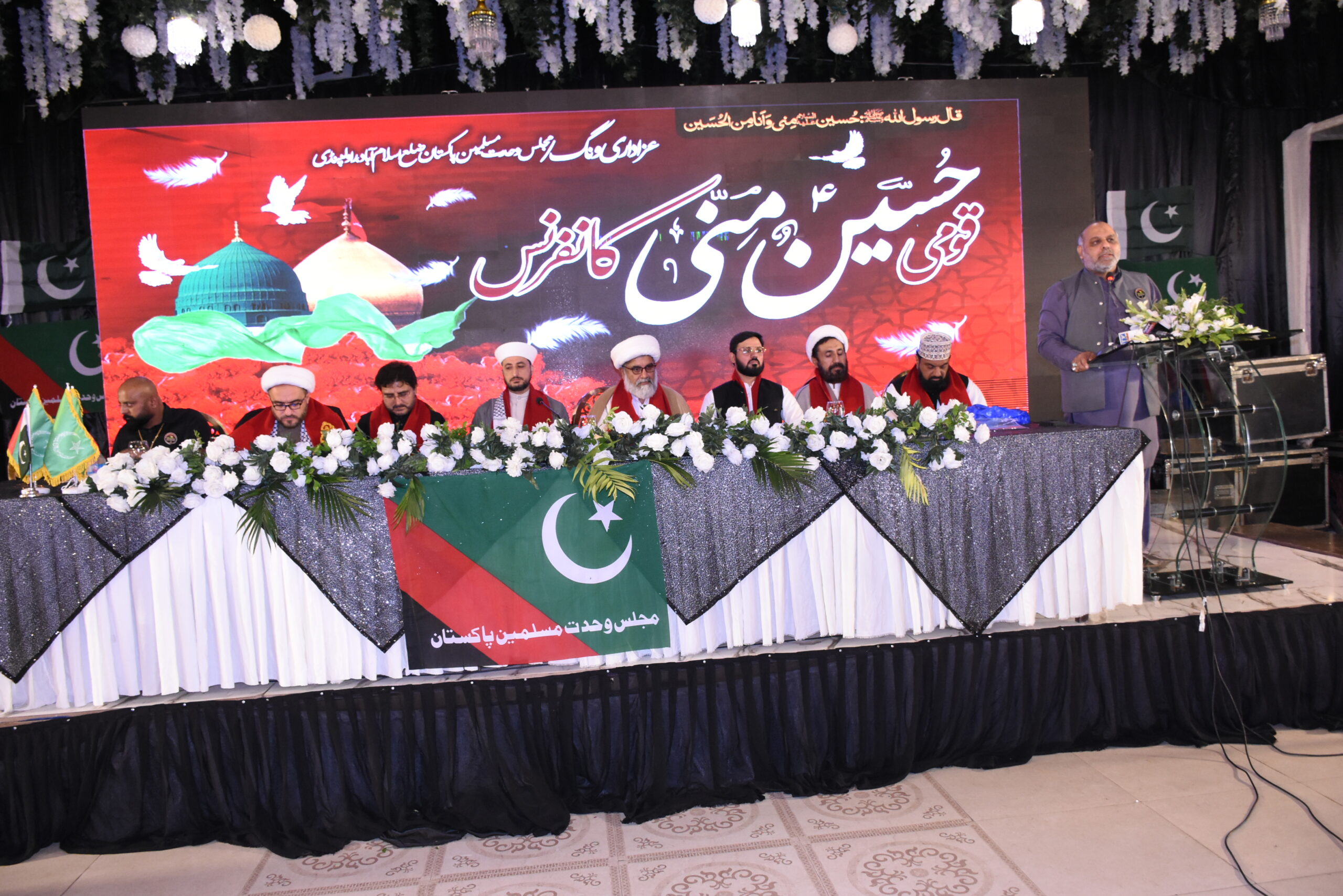 ISLAMABAD (The Palestine Information Centre) On a visit to Pakistan at the invitation of Palestine Foundation Pakistan (PLF), the Palestinian delegation participated in and addressed the National Hussain Mini Conference organized by Majlis Wahdat Muslimeen Pakistan in Islamabad.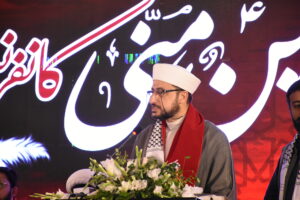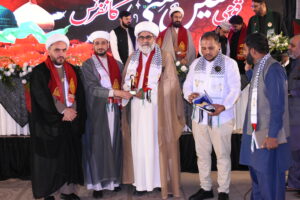 The Palestinian delegation was led by the President of the Majlis Ulama of Palestine, Sheikh Adeeb Yasirji, while he was accompanied by the Secretary General of the Global Campaign to Return to Palestine, Sheikh Yusuf Abbas, and the Secretary General of the Palestine Foundation Pakistan, Dr. Sabir Abu Maryam.
The leader of the Palestinian delegation, Sheikh Adeeb Yasirji, while addressing the conference, said that confronting the usurping Zionist government is the lesson of Imam Hussain. Imam Hussain has taught us not to bow down to any oppressive force.
On this occasion, Allama Nasir Abbas Jafari, head of Majlis-e-Wahdat Muslimeen Pakistan, gave honorary shields to the Palestinian delegation, while the Palestinian delegation also presented the sign of Palestine to Allama Nasir Abbas.