Imam Hussain's path is worthy of imitation to destroy the false forces. Dr. Zubair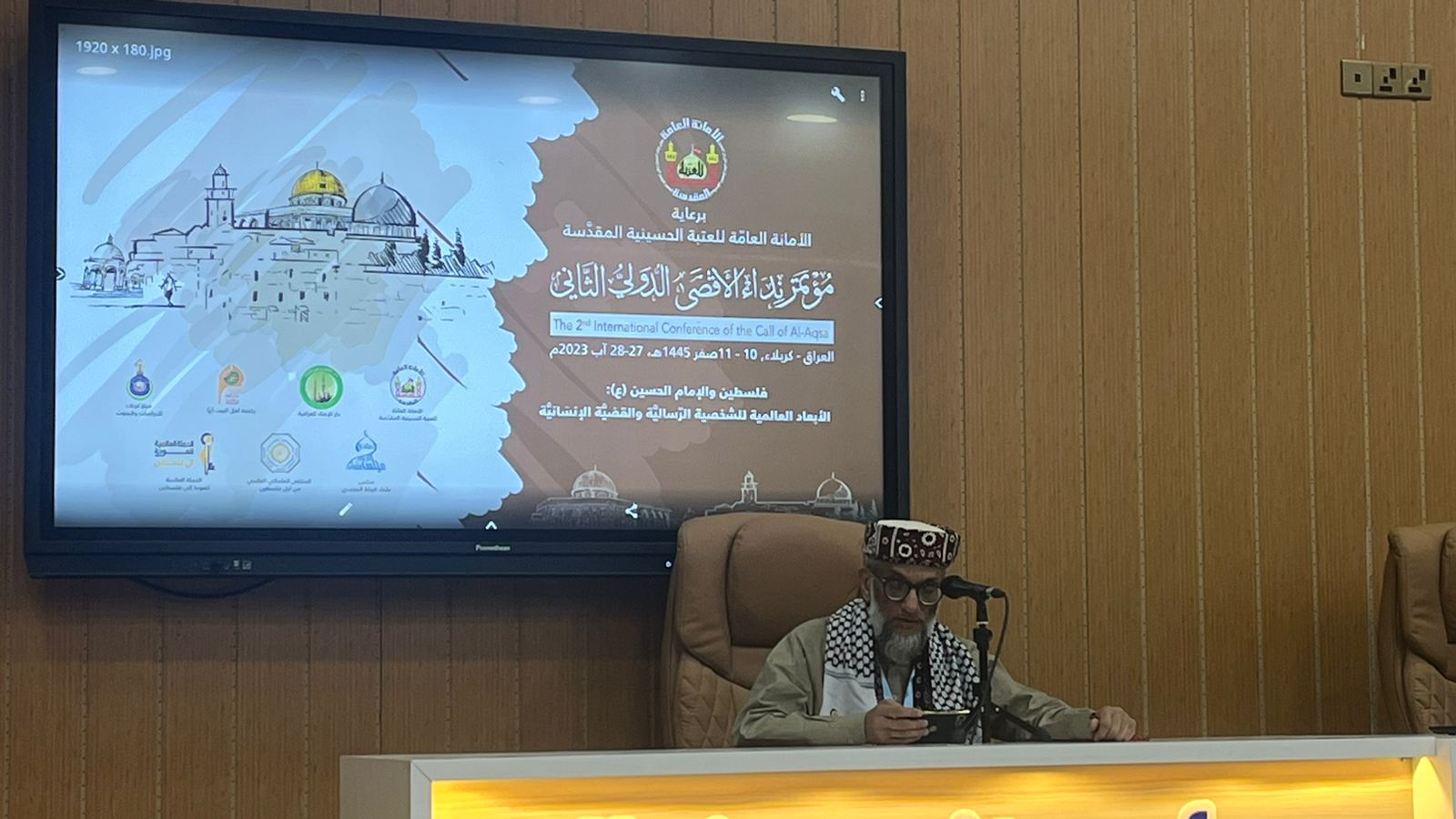 Karbala (Palestine Foundation Information Center) A two-day Palestine and Imam Hussain international conference is going on in the holy city of Karbala, Iraq.
On the second day, the President of Jamiat Ulema Pakistan, Sahibzada Abul Khair Muhammad Zubair, addressed the meeting of the conference.
It should be noted that in the Pakistani delegation to the International Palestine Conference in Karbala, Liaquat Baloch, leader of Jamaat-e-Islami, Mufti Gulzar Naimi, head of Jamaat Ahly Haram Pakistan, Israr Abbasi, leader of Pakistan Tehreek-e-Insaf, and Secretary General of Palestine Foundation Pakistan, Dr. Sabir Abu Maryam, participated.
Addressing the participants of the conference, Sahibzada Abu Al Khair said that the way of salvation for Muslims is the Qur'an and Ahl al-Bayt. This is the Hadith Saqlain. He said that today the Western world is insulting the Holy Quran, on which it is the responsibility of all Arab and Islamic governments to strongly protest and end relations with such governments who insult the Holy Quran under the guise of freedom of expression. He said that Western governments regularly allow and patronize such heinous acts.
He further said that the battle of Palestine is a battle of truth and falsehood and the life of Imam Hussain (peace be upon him) is a torch for us to destroy false forces. He said that the people of Pakistan were with the cause of Palestine and would not back down until the freedom of Palestine.
There are more than two hundred scholars, scholars, intellectuals, and political figures including members of parliament and senators from sixty countries around the world, including Palestine, in the conference. Among those participating in the conference are elders from different religions and all sects of Muslims, while the families of Palestinian martyrs are also participating in the conference.